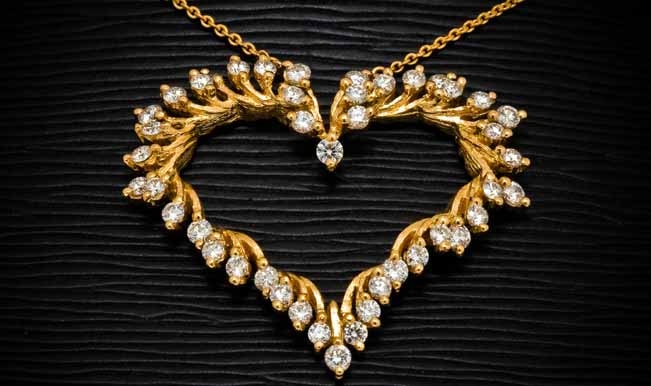 Jewelry brightens up any outfit- be it a subtle sharara for a wedding or sexy bodycon for a night club. So what's the jewelry scene of 2014, boss? From simple to intricate, there's something for everyone. According to jewelry designer Queenie Singh, " The key to stunning jewelry is matching it with one's style and personality." We make things simple for you'll and bring you"ll the top 5 jewelry styles of this season.
Enchanting Exotics: Ditch the conventional rubies and emeralds. Long danglers in colored diamonds along with bracelets and leather cuffs rule the season. Pearls are making their appearances in clothing as well as jewelry. We advise you to search for detachable jewelry so that it can be multi-purpose.
Big is always Better: Make a statement with oversized stones and ice cut diamond shapes. Opt for rings that cover two fingers or an entire finger. But remember not to overdo it. Pair a chunky cocktail ring with small earrings.
Wild Style: Jewelry, this season has been inspired by animals like snakes, birds, fish, etc. You will be seeing a lot of snake neck pieces or fish earrings this season.
The Desi Chic: Traditional Indian jewelry like kundan and polki are classics and will never ever go out of style. These timeless designs can even be paired cleverly with western outfits to give a very unique and stylish look.
The Bling Thing: Accessories such as hair clips, hair bands, brooches, waist bands, belts, etc are seen in diamonds, pearls and multi-coloured gemstones. When you are accessorizing, try and use these bling things to enhance your look and upgrade it to the latest trend.