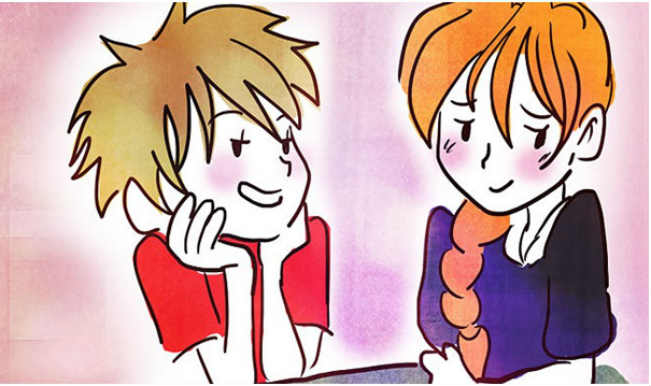 Have you always wanted to tell that someone how you feel? You may have their phone number, but you just can't bring yourself to call them or send them a text. Well, a new app comes right to your rescue!
Though current apps only allow you to broadcast your secrets and thoughts to a wide audience, this app, called 'Truth' will enable you to send a private message to anyone on your phone contact list. Basically, Truth is a one-on-one messaging app that ensures that the sender's identity is concealed.
Its Canadian developers have effectively designed the app to facilitate private messaging while remaining incognito. But how exactly does the app work?
Surprisingly, it is simple. Once you download the app, you type out a 'truth'. Then you select a contact and send it to them. When you send it, an anonymous username is assigned to you, along with an avatar. The avatar is selected from a series of adorable owls and will be the sender's picture. However, the sender's phone number is not revealed in any way.
If the person receiving the 'truth' has the Truth app as well, the message will show up in the app inbox. F not, the recipient will get a text message that displays a part of the 'truth', and they will then be asked to download the app to see it fully.
According to the app's co-founder, Ali Saheli, while other apps enable a user to broadcast anonymously, the concept of anonymously messaging phone contacts was far more interesting.
The app was initially up for public beta testing, but only in the country of Canada. It debuted on the 1st of April, and has since gained a base of mostly high-school and college users. However the app is even used by people at work.
For now, those who use the app will only be able to message people in their phone contacts. A user cannot type a number and send someone a truth. This measure was taken up so that any interactions could be solely personal, and between friends or acquaintances.
The founders of the app were well aware that any anonymity would give rise to the threat of bullying. The app has even seen its share of profane and abusive 'truths'. Though the idea behind the app was innovative and would grab users, similar services had practically been ruined due to hate messages and bullying.
However, Truth has certain controls to monitor content. If a user receives abusive texts, they can always click on the 'Report' button present on the top of every conversation. This measure would help to create an environment that does not threaten the app's users.
The app's founders insist that reported abusive content accounts for less than five percent of all Truth messages.
Various users have found unique ways to use the app. Besides the usual use – to message the person you like, some people use it to be honest with their friends or colleagues. Sometimes giving feedback can be less awkward if it is done anonymously, and the person receiving it can take it more seriously and objectively.
All in all, whether it is a prank message to a best friend, or a message proclaiming your feelings to your crush, or even an honest opinion of what your colleague did at work – tell them on Truth.