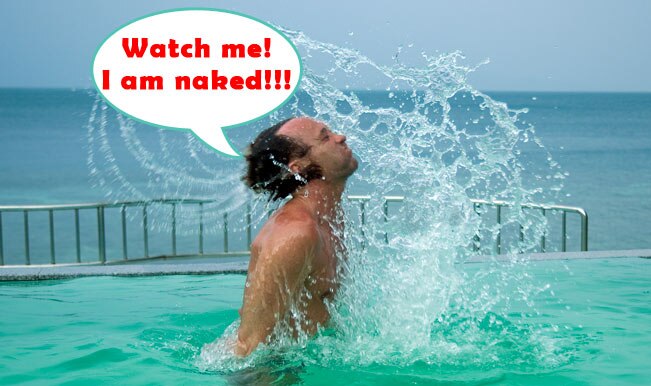 We've all watched Roadies and Bigg Boss and just when we all thought, "Where is Reality TV heading?" a new reality dating show called Naked Dating is being planned. The show will aim to 'take one man and woman and strip them of all their pretenses.'

In addition to the pretenses, the show also strips each contestant of their clothes which is the show's USP. Each person appears completely naked for their rendezvous with their potential suitor to decide if they want to continue their potential romance.

The idea for the show comes from Lighthearted Entertainment, which is the company behind other hit reality shows like Extreme Makeover, The Moment of Truth, Next, 72 Hours and Are You the One.
It's not too clear if the woman will be naked as well, but it seems like something interesting for the weirdos doesn't it? If there's anything sane about this whole idea, the woman should indeed be naked too! Now that will be some USP!
Ten hour-long episodes will be made, and — for better or worse — will each be "edited according to network standards." VH1 acknowledges that the series has a provocative hook, but it believes that the premise won't just be stripping people of their clothing — but of their preconceived notions about others as well.
The show's host – who is yet to be named – will oversee the contestants and their dates, and the series will be filmed in an 'exotic locale.'
As VH1 India has brought shows like Big Brother, Yo Momma and Jersey Shore to the Indian audience, everyone might have noticed how many scenes were cut for being too 'explicit'. Now, it seems like India is moving towards the right direction when it comes to opening up, but Naked Dating is something that will certainly cause confusion and outrage. Torrentz? Let's go.