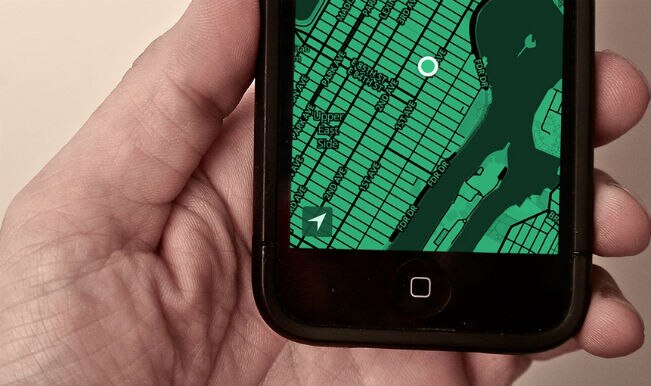 Every day, everyone is on the move. As we go to different places, technology enables us to use location data to tell people where we are. This lets us find somebody close by, to hang out with. And then we have Cloak.
An app, that could be called the ANTI social network. Cloak is essentially an app that sets up push alerts for acquaintances that a person would prefer to avoid. (Read: Study reveals computers recognise fake emotions better than humans)
The app uses location data that is shared by people you know, through their Instagram or Foursquare accounts. It tells you where they are, so that you can avoid bumping into them. While social apps enable the user to connect with friends, family or even strangers, Cloak is the perfect app if you want to avoid awkward encounters. Its aptly named tagline is 'Incognito mode for real life.'
Cloak works by mapping out the positions of the people you wish to avoid meeting, on the Cloak map which is black and green. The mapping is based on the people's most recent social posts and updates. If you click on a bubble on the Cloak Map, you will see the person's name, location and how long ago they checked into the location. If, however, the person checked in to the location a while ago (approximately two hours), the bubble will then appear faded. After four hours, the bubble will completely disappear.
This app is extremely useful if you want to hide from annoying colleagues or friends. But it could also be used by employers to keep track of their employees and competitors. Aside of personal use, even businesses could use the app to remind customers about them. If a business posts a check-in into their own location, it will show on the follower's Cloak Map.
The app was the brainchild of Chris Baker and Brian Moore who are both advertising professionals.
The creators of this app felt that people had developed a sort of social fatigue, since we had too many networks and a lot of information. For some users of digital technology, the time had come. We now spend all day on or phones, with constant updates, and frequent broadcasts – and need a break from this to have some privacy.
However, it is not possible to completely rely on Cloak to keep you away from those who may bother you.  Since it gets its information only from updates on the user's Foursquare and Instagram accounts, it does not consider other location updates like those on Facebook or Twitter. Also, there was the problem of brands and companies. Many of these use the aforementioned location apps too, so it would be annoying to see them pop up on the Cloak map. In addition to this, people could use the app to deliberately meet people who would prefer to be avoided.
However, with more and more apps using location data, the developers hope to add Facebook to their list of apps to get locations from. Though the location information given by Twitter was still relatively unclear, they hoped to add that too, to their service. Other services include Snapchat and Tinder.
For those with concerns about their privacy, the Cloak app only extracts information from what users already update in public on Instagram or Foursquare.
After its launch, the app received mention on The Tonight Show Starring Jimmy Fallon, leading to a massive increase in downloads. Though the app is still new, users are using it creatively to explore images using the app, or to find people they actually want to meet.