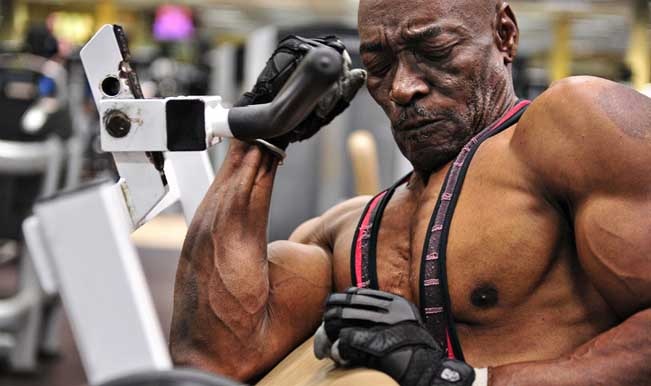 Sam Bryant Jr. aka Sonny is 70 years old but if you look at his physique, his motivation and his attitude, you wouldn't be able to tell his age even by a long shot. He was facing a really bad time in his life when he was 44 years old so he started going to a gym to relieve the pent up frustration and stress. Having absolutely no knowledge about lifting weights, he persevered and learnt the right techniques while being a regular at the gym. Watching his body develop, he was suggested to compete in a bodybuilding competition so he did and ended up winning the third place as a novice. That was enough to get Sam Bryant Jr. hooked to working out. (Read: Can sex replace exercise?)
Starting off as just working out, he graduated his workouts towards bodybuilding and gradually he could see the results which would make guys many decades younger than him feel motivated and also ashamed of themselves that because there is no real reason to not be fit other than our laziness and the wrong things we tell ourselves to convince our mind that it's ok to not go to the gym.
It may not be advisable for everybody to start working out later in life but starting early is not always what will keep you going to get a fit body as proved by Sonny here. Age is just a number says Sonny and it is really motivation for the world that self motivation and hopefully a little recognition can motivate you beyond anything you ever tell yourself to avoid lifting weights.
Start off slow and with small weights and try to get rid of the shame watching a younger man lifting heavier weights because the more you wait, the bigger the difference is going to be.
Check out Sam Bryant Jr. as he explains how if you have a positive frame of mind, anything is possible.