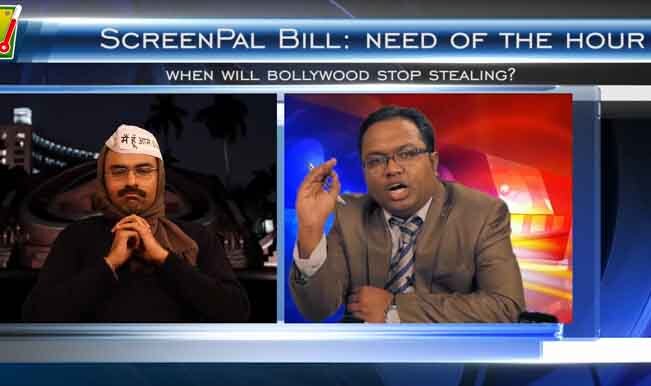 As if the torture of interviewing Congress vice-president Rahul Gandhi was not enough which pissed off Adolf Hitler too, we now have another video on Arnab Goswami and his daily show. The panelists include representatives from three political parties and if your current affairs is updated on a regular basis you will identify who they are.
With Arnab Goswami tweets taking Twitter by storm, the video shows the treatment panelists get on Goswami's show where he imposes his views on the panelists and presents his personal views as a question to fool the viewers.
The issue under discussion is if the Bollywood Aam Aadmi Party will be able to fulfill its promises. The anchor and the panelists slug it out in a verbal shouting match where the anarchy of the anchor and his imposing ideas gives no chance to sane and logical comments where as people with vague ideas are indulged in pointless debates like it happens almost every night 9 pm onwards.
Somehow it all matches in the scheme of things, be it Arvind Kejriwal's dharna on every other issue or Rahul Gandhi's interview, which ironically gave him the most amount of fame for all the wrong reasons.
Poor Uday Chopra becomes the punching bag again. But if you watch carefully you will understand who is the politician at the receiving end.
Watch the hilarious video on the pathetic situation India faces today.