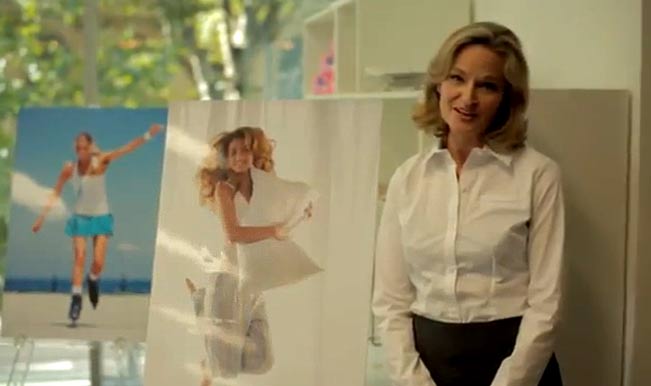 Advertising has been one of the major contributors to sales and brand value all over world. However, there have been various ads and endorsements making various claims and attracting consumers worldwide. But we have also seen some new ways of endorsements like the most recent Samsung spoof with the Oscars' selfie. However there are times when endorsing and ads just happen by chance.
This chance was grabbed by Bodyform, the UK based sanitary brand. When a guy posted one of the most hilarious posts about breaking promises and creating fantasies on Facebook, it spread faster than fire in a forest. This post, by Richard Neil claimed that the company's commercials were 'Deceptive'.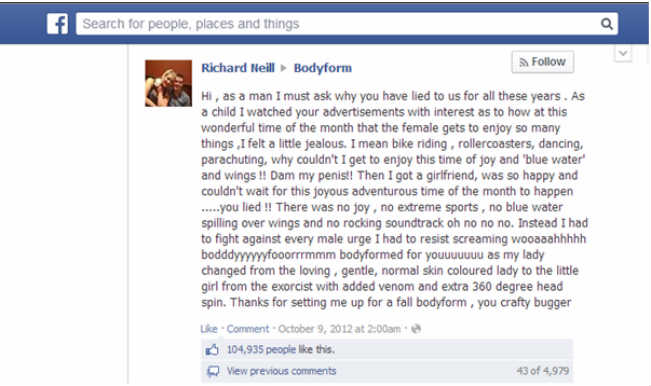 The original post on Bodyform's page has over 80,000 likes. In the note, Neill wrote about how he felt wronged because Bodyform depicted women having a wonderful time during their periods. He was extremely let down when he found out that menstruating isn't as wonderful as the commercials made it seem.
This post gained so much attention that it became a must for Bodyform to respond in an equally witty way and they did. In an era where such Facebook rants are becoming more common, this reply showed the best way to respond to these rants. The company created a fictional CEO who apologized to the poster, Richard Neill, after reading his rant against the company's "deceptive" sanitary napkin commercials.