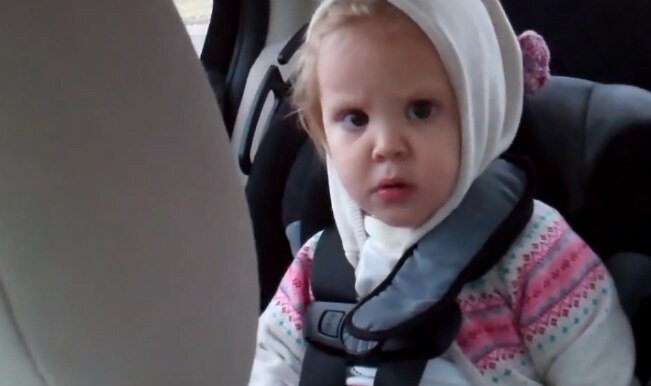 Parenting is difficult. You have to find out your child's likes and dislikes. Trying to find that out could really be a tough task. Not only would you get bored waiting to find out what your kid likes, you'd also go crazy while doing so! But you could always count on Kid Cudi! This viral video proves why.
American hip-hop artist Kid Cudi who is known for his most famous track Day 'N' Night knows how to drop a beat or two. This little girl will certainly agree! (Read: Cutest 3 year old convincing mom for a cupcake)
Perhaps woken up early one fine rainy morning, the little girl looked quite grumpy. But her mood instantly changes after listening to what her dad plays on the car-radio! A song by Kid Cudi! Cleveland Is The Reason is definitely not your usual kiddie song, but this kid's got swag! After hearing the song, she says that she loves her daddy! Now THAT'S good parenting!
Check out the young girl's reaction and super-duper moves in the video below: