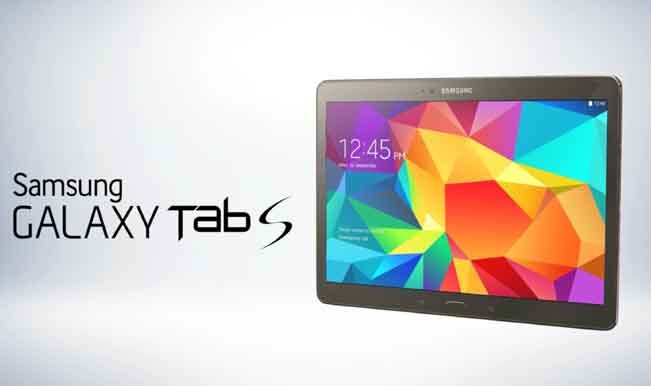 Samsung is all set to launch the Galaxy Tab S at Madison Square Garden. If you are not able to be in New York, don't worry, Samsung is streaming the event live on YouTube.
The live event for the launch of Samsung Galaxy Tab S will begin from 4:30 am ISTand it can be viewed on Samsung's YouTube channel where an entire lineup of tablet are hoped to be launched.
Given the limited information we have so far, we know that the Samsung Galaxy Tab S will be available in 10.5-inch and 8.4-inch variants. They will feature WQXGA displays (2560×1600 pixels), a fingerprint scanner, Exynos 5 5420 chip, Snapdragon quad-core processor, 3GB RAM, 16 and 32GB expandable internal storage, 8 megapixel camera and 2.1 megapixel front facing camera.
The Samsung Galaxy Tab S tablets will come with Android 4.4.2 KitKat out of the box along with Samsung's new Magazine UI.
One major area where the two variants are worlds apart is in the battery capacity with the 10.5 inch variant coming with a 7,900mAh battery and the 8.4 inch variant coming with a a 4,900mAh battery.