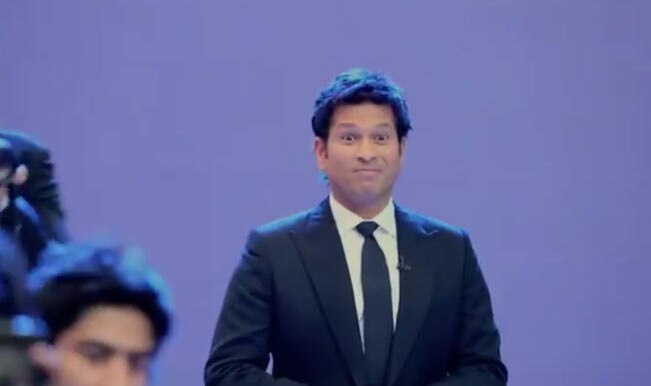 Buying your dream car is a thought of many. Going for the test drive, getting behind the wheel and zooming away for the long drive gives is a blissful idea. It gets even better when the car in question is BMW and the guy presenting you the car is none other than Sachin Tendulkar!
In this BMW advertisement, that is recorded by hidden camera starts off with ten families starts off like any ordinary test drives on Sunday. But the day is far from being ordinary as many surprising events unfold before their eyes, with pleasant surprises like dancing cleaning staffs, school ids throwing flowers at them, beautiful ballerinas, and posters of themselves around the city.
The families loving the special treatment meted out to them on their way of the test drive probably got the biggest surprise of all when they found hound of paparazzi waiting with their flashy cameras on the red carpet. And as they walked near the stage, among the cameras and people was standing the God of Cricket – Sachin Tendulkar waiting to receive them!
Yes, this was the whole journey of welcoming the families in the BMW Club. Watch the video and enjoy their shell-shocked expressions.