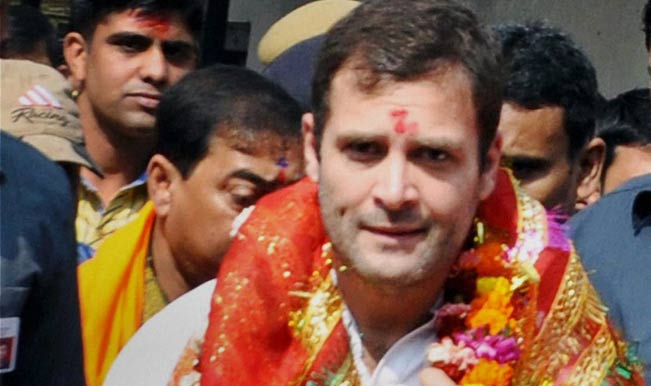 Clearly no one in the Congress party seems to be listening to the party High Command, Rahul Gandhi. A day after Rahul Gandhi stated that politicians shouldn't be speaking with hatred, Salman Khurshid called the BJP's prime ministerial candidate, "napunsak" or impotent. He then clarified saying "I am not his doctor. I cannot physically examine him. So I have no business to be saying what his physical condition is." Only making his comments seem far nastier.
Today in Delhi, on the sidelines of the All India Congress Committee (AICC) meeting, Rahul Gandhi reiterated his belief while speaking to reporters and said he did not appreciate either the language or the comment. Yet, moments later, Minister of State for Information and Broadcasting Manish Tewari said: "Congress will only use the language that is appreciated by the people." Did Tewari mean, the people of India are more enthused to hear politicians speak in such derogatory terms? Why does the Congress speak in so many voices? Is there no clarity on what the Lakshman Rekha for its leaders are?
Only a few weeks ago, Mani Shankar Aiyar of the Congress party had insulted Narendra Modi, saying he wasn't fit to be the Prime Minister, and that he (Aiyar) would make provisions for Modi to sell tea outside the venue if Modi so desired.
Is this the new Congress tactic of staying in the news with such poor publicity stunts, and throwing sand … oops pepper, in the eyes of the public, while our submarines sink, large corporates cheat the tax payer, and our nation is buried further in scams that would other wise get reported on? Or is this a new tactic to keep Arvind Kejriwal, who otherwise has a monopoly of appearing on the television, off the news TV?