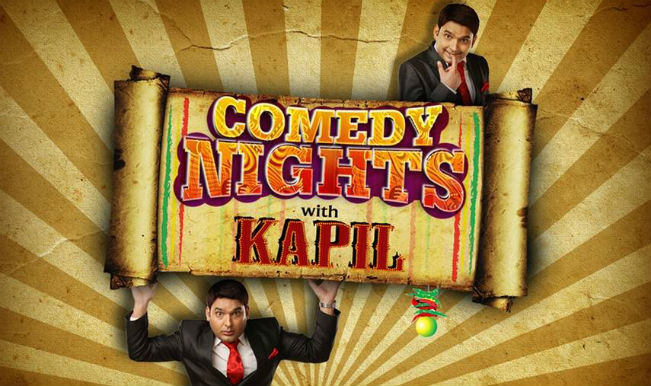 wikipedia.org
Kapil Sharma was hilarious in all the version Comedy Circus that he was a part of and to no surprise was the driving force behind the success of the show mainly due to his improvisation on mistakes to still make a hilarious scene.
His fame reached such heights that a channel offered him a show with his name as the title which has also become so popular that celebrities are dying to get on the show to plug their films. Why is the show so popular despite Kapil becoming a sellout with crappy humour as compared to the continous string of ROFL jokes in Comedy Circus?
The Indian audience can't be blamed – for anything, from loving movies like Gangs of Wasseypur (Part 1 and 2) and Dhoom: 3 to watching the mindless, scripted show like Bigg Boss (whatever number of season is going on right now), the Indian audience doesn't need good scripts or logic to make something a commercial success. This makes the job very tough for producers and 'creative directors' to feel the pulse of the zombies who watch TV.
Films like Kahaani will work but by no way will it make 300+ crore rupees like Dhoom: 3 despite being a better film in every sense.
Is it the Navjot Singh factor who started the trending of never stopping talking while laughing uncontrollably from a second before the punch of the joke comes. His laughing is like the athlete who always starts running a second before the race begins.
Is it the audience who are clearly rejects from Aap Ki Adalat, they are such mindless people who are handpicked by a special team of researchers so that they are sure to make fools of themselves whether it is while talking to Kapil or the guest of the show.
Is it the support cast? Guthi was probably the best thing to watch out for on the show with her versatile acting and by Guthi we mean the old Guthi played by Sunil Grover but the makers of the show managed to get rid of her somehow. Daadi played by Ali Asgar does bring a great amount of comic appeal at times but has started getting monotonous with his/her drunk scenes. Sumona is as useless as she was in Comedy Circus. She is a liability and a dead weight that Kapil has always been carrying for unknown reasons mostly related to what happens before and after the show.
Upasana Singh also had a very novel charm playing the spinster but she also starts to bore you with her same plot of acting episode after episode. The other supporting cast is like an Indian made pistol, you never know when it may fire accurately with most of the time you ending up unintentionally burning your own hand.
The Kapil Sharma produced show seems to be topping the ratings but when will the comedy that made Kapil famous return?