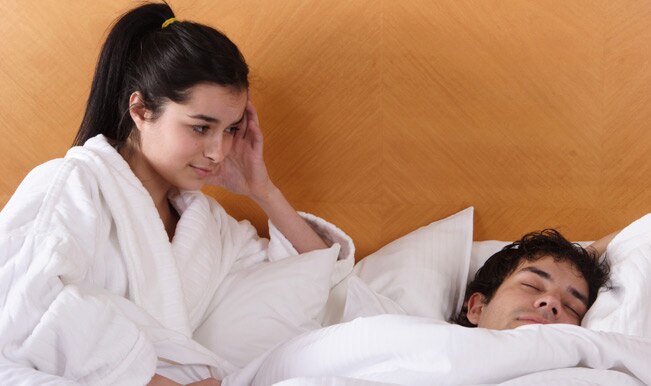 With the Valentine's Day fever catching up, it is a 'love is in the air scenario' for your friends while a routine day for you. There are pleasant surprises for your friends, constant texting and love quotes for them from their respective partners while you wait for your share of the treat endlessly. You could be in this situation because your partner could be very unromantic at heart.
Twitter is abuzz with tweeples taking a go at the #MostUnRomantic contest where they are tweeting about what according to them is the most unromantic thing.
He or she may take you on the most boring dates, may not mouth Bollywood dialogues, have a bizarre taste in choosing gifts for you but it clearly does not mean he is not in love with you, but finds difficulty in expressing the same. So sit back and enjoy some of the best tweets on #MostUnRomantic and have a hearty laugh. (Also read- The best tweets on what #FirstLoveIs)
Kejriwal and Ambani's love
Kejriwals' attitude towards Mukesh Ambani is #MostUnromantic
— Madhavan Narayanan (@madversity) February 11, 2014
Late Night conversations on studies
talking about all those study stuffs in late night chats with girlfriend #MostUnRomantic

— Mallu Style (@MalluStyle) February 11, 2014
Awww moment
Boy : I Love You Girl : Awwwwwwwwwww ! #MostUnRomantic

— αγάπης μίσους (@IdiOt_B) February 11, 2014
Ctrl C and Ctrl V
@OLX_India #MostUnRomantic Coping a Love message via Internet and sending it girlfriend and by mistake adding the link of website.

— Neha (@nehaa_rathore) February 11, 2014
Password Please
@OLX_India #MostUnRomantic When PAPA asks my Phone Password.

— Neha (@nehaa_rathore) February 11, 2014
 Second hand gift
@OLX_India #MostUnRomantic Ordering a beautiful, dazzling , delicat Second hand Gift for her

— Faisal Ibni Maqbool. (@ibni_maqbool) February 11, 2014
Really?
@OLX_India #MostUnRomantic finding out girl you are dating is a Dude.

Babuji not on Valentine's Day

— Ankit Mathur (@AwsmAnky) February 11, 2014
#MostUnRomantic – watching #AlokNath 's facebook movie on #valenitne night .

— Avadhesh bhunwaliya (@avadhesh_18) February 11, 2014
 You should immediately stop that
@olx_india #MostUnRomantic talking about ex with present girlfriend

— J Wolverine (@ImRealWerewolf) February 11, 2014
Lets see (pun intended)
#MostUnRomantic promise: I'll stop watching porn. @OLX_India

— Am.Odd (@amod_dahiya) February 11, 2014
Haww moment (wide eyed)
Are you cheating ? :O cool, Me too #MostUnRomantic

— Anuraag!! (@Thehellyeaah) February 11, 2014
 Well this is sheer disappointment
Russian gf comes on date in salwaar suit #MostUnRomantic

— ASHUTOSH MEHTA (@ustadashu_mehta) February 11, 2014
True
Love is in the air?? WRONG Nitrogen,Oxygen and Carbon Dioxide are in the air..#MostUnRomantic …

— Hrishikesh™ Shirode (@hrishisays) February 11, 2014