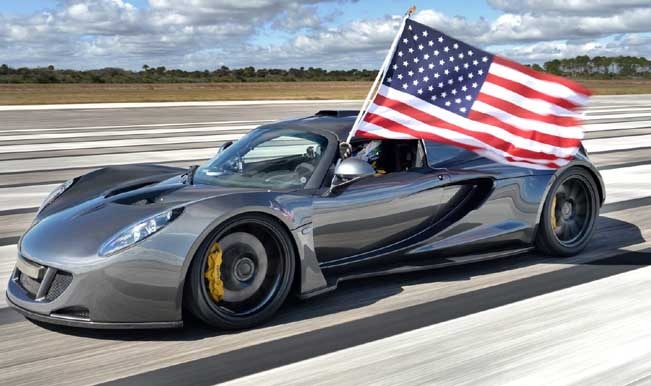 Dethroning the Bugatti Veyron Super Sport and claiming the title of the World's fastest car, Hennessey's Venom GT from USA has achieved the highest top speed of any production car till date.
The hyper car achieved the top speed of 270.49 miles/hour at the Kennedy Space Center in Florida, USA with Brian Smith behind the wheel. The previous top speed record set by a production car was by Bugatti Veyron SS or Super Sport when it achieved 431 km/h.
Hennessey is a tuning house which has modified a Lotus Exige by replacing the 1.8 litre engine with a 7 litre V8 engine and strapped on two turbos to produce the colossal speed.
Despite Hennessey's Venom GT achieving a higher top speed than the Bugatti Veyron Super Sport, the Bugatti Veyron SS will still retain the World Record because to make a record, the run has to be made in the opposite direction as well to check for wind directions and gradient.