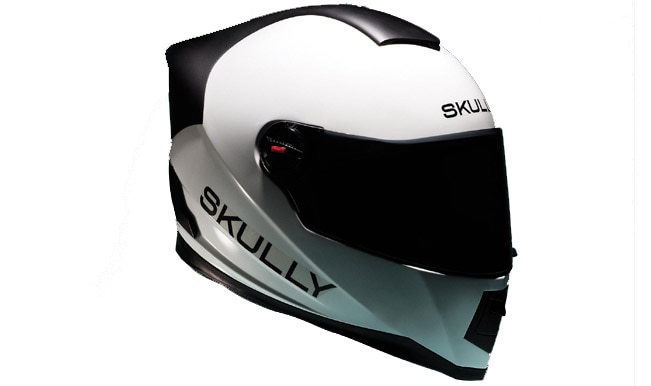 Skully Systems manufacture the Skully AR-1, which is essentially a motorcycle helmet, but what makes it different is that is has a transparent heads up display like Iron Man, a rear view camera feed on your heads up display and you can integrate Maps with the ability for voice control to never touch a button and even receive calls without taking off the helmet or taking your hands off the motorcycle's handlebar.
It has been called by the makers at Skully as 'the smartest motorcycle helmet' for this reason as it not only protects your helmet like other regulation approved helmets but can let you do so much more while you ride.
The Skully AR-1 motorcycle helmet project will revolutionize the safety of a motorcycle rider several times as it makes you aware of so many parameters while you ride. With over a month left in their Indiegogo crowd funding campaign, their original goal has been exceeded by over three times with the funds raised crossing $800,000 and the counters are still ringing as more money pours into the potentially industry changing concept.