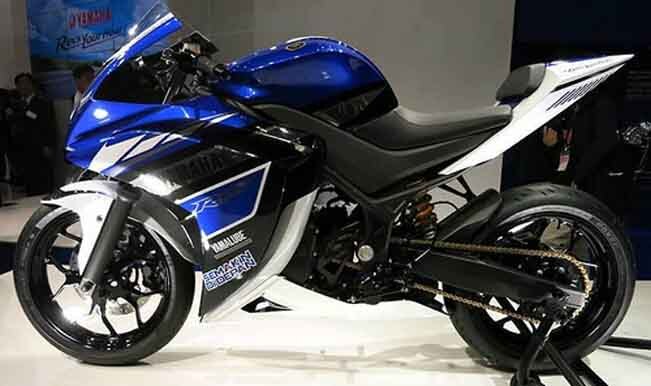 The much awaited Yamaha YZF-R25 has been launched in Indonesia with plans of launching the sports bike in South East Asian markets as well in the near future. With motorbikes like Honda CBR, KTM Duke and the still awaited Mahindra Mojo, giving enthusiasts exciting news, India is one of the last untapped markets that global manufacturers are turning to for increasing sales.
The Yamaha YZF-R25 was showcased for the first time at the Tokyo Motor Show in 2013 and was also seen in the Auto Expo earlier this year. The motorcycle is powered by a 250 cc engine that slots it in the most dynamic sports bike range in India and with new players coming into the market with innovative designs, the customers are spoilt for choice.
In terms of cost, the R25 is priced at an equivalent of Rs 2.7 lakh which seems competitive given the reputation of Honda which surely makes it as reliable as can be. Till the bike is launched in India, we have our fingers crossed hopeful of a press release stating the good news.