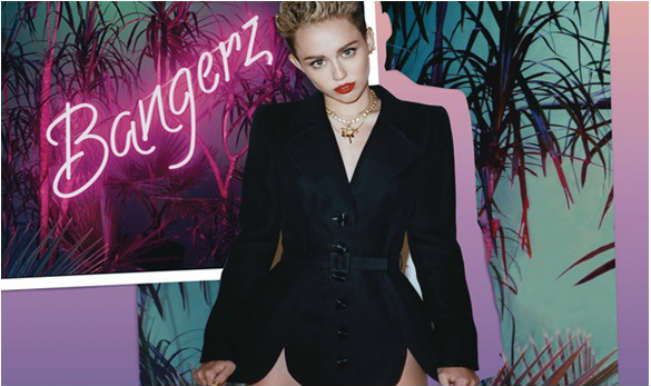 What could a university possibly use as material for music study? Could it be legends like Freddie Mercury, or newer acts that command audiences like F.U.N.? Could it be lyric-heavy artists like Bruce Springsteen, or progressive vibes by Porcupine Tree? The study of the music industry, with its innate complexities, could be taken forward in various ways.
This one was probably not the best.
Skidmore College is an American university located in Saratoga Springs, New York – and has chosen to build a sociology course on none other than Miley Cyrus.
The course is in the curriculum, and students will be studying all the aspects not involving how to learn her infamous 'twerking' dance, but on how her actions have consequences in society and its people. According to sources, the class is a special topics sociology course, and will be "using Miley as a lens through which to explore sociological thinking about identity, entertainment, media, and fame."
Before you react to this news (and you probably wouldn't, you're still shocked), let them explain.
An assistant professor of sociology at the college, Carolyn Chernoff, said that studying what Cyrus does in general (it's rarely something that is not controversial) could provide insight on societal trends and behaviors. She is thus offering a course this coming summer, titled 'The Sociology of Miley Cyrus: Race, Class, Gender and Media'. The course would provide a focused analysis of Cyrus and use her to study topics in the field of sociology like gender and fame.
The course would zone in on Miley Cyrus' persona as constructed by various elements like the public, her fans and the media. It would analyze how everything that is known about the singer is based on perceptions. From her days as Hannah Montana with Disney, to her current provocative image, the course aims at investigating the change in her persona.
Her career trajectory deserves mention, despite being heavily criticized by parents and other aspects of the society that seek to 'protect' it. The course would deliberate on the ingeniously conceived and executed plan to create her current image, and the amount of power her fame holds, even as she is only 21 years old.
There would possibly be a section of the course on her sexuality. Cyrus has been quoted as saying that her 'nakedness' was a form of feminism where she told women they could be as they liked. Another part could focus on her open drug use, which she acknowledges on social media, and even in her songs.
The professor reportedly conceived the idea for the course while teaching students youth culture. The topic included a video of Miley Cyrus dancing at a popular music awards show last year.
Professor Chernoff backed her decision, saying that when people talk of female stars, sociological aspects like class, gender and sexuality come to the fore. According to her, sexually charged performances influence how the star is perceived. In this regard, she felt that Cyrus "complicates representations of the female body in pop culture in some ways that are good, bad and ugly."
Students, all over the world, meanwhile, are in disbelief.