Sidharth Malhotra-Kiara Advani Wedding: Astrologer Predicts Career Boom After Marriage, Read on
Sidharth Malhotra and Kiara Advani are getting married in Jaisalmer's Suryagarh Palace on February 6 and we got astrologer Pandit Jagannath Guruji to predict their happily ever after!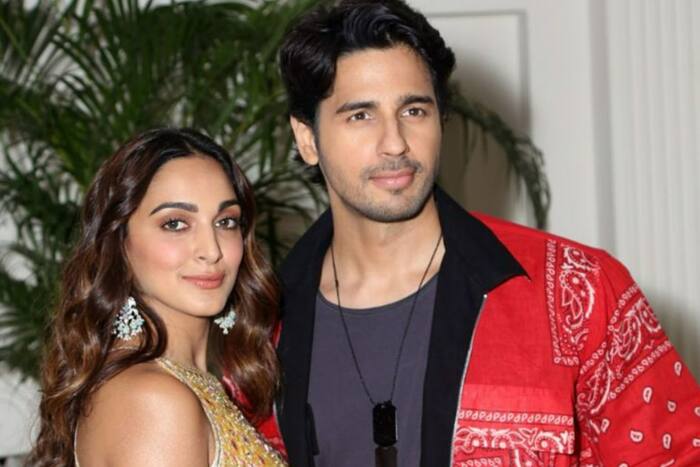 Sidharth Malhotra-Kiara Advani Wedding: Actors Sidharth Malhotra and Kiara Advani are both established names in the film industry. The pair have collaborated on a single film titled Shershah but their chemistry has impressed fans all over the country. Although they have been in a relationship for a considerable amount of time, they have remained relatively private about their personal lives. Reports suggest that the couple is planning to take their relationship to the next level by getting married this weekend in Jaisalmer.
Let's see how their stars incline and align to make it a happily-ever-after for them!
Astrological prediction for Sid-Kiara: A long-lasting marriage!
The astrological analysis of Sidharth and Kiara's horoscopes presents a favourable arrangement of planets, indicating a thriving and fulfilling married life for the couple. With Sidharth born under the sign of Capricorn and Kiara being a Leo, they appear to be an ideal match for each other. Both partners are expected to provide equal support and maintain a balanced relationship, treating each other with the same level of care and friendship as they did before the marriage.
Sid-Kiara Wedding: Astrologer says they need to be more expressing post-marriage
Sidharth and Kiara's wedding is set to take place in the early days of February, and astrologically, this is considered a good time to tie the knot. The planet Venus is believed to be in a strong and positive position, which is expected to bring an abundance of joy to the couple. However, post-wedding, Venus may cause some disruptions in their personal life. This could result in misunderstandings, disputes, or other issues that could affect their relationship. To prevent this, it is recommended that both Sidharth and Kiara maintain open and honest communication with each other. By being expressive and understanding, they can overcome any obstacles that may arise and continue to have a harmonious and loving relationship.
Professional career to boom for Sidharth and Kiara post-wedding
For Sidharth, the planet Sun is in the ninth house along with Jupiter which will make Sidharth more passionate, dedicated, and focused in life, both personally and professionally. Also, Sidharth's Venus seems to be in the Aquarius sign and 10th house which will push him to continue his successful acting career, delivering captivating performances and showcasing his versatility as an actor. He has a reputation for choosing roles that are challenging and diverse, and this trend is expected to continue in the future. However, the next five years are going to be crucial for him.
For Kiara, Venus, Ketu, and Mercury are very strong and perfectly aligned. The planets and stars seem to be supporting her superbly, helping her on both the personal and professional fronts. Kiara Advani is poised for an exciting future in Bollywood as well. She has made a big impact in a short time and has quickly established herself as one of the most sought-after actresses in the industry. She has a strong following and her acting skills have been well-received by audiences and critics alike. In the future, Kiara is expected to take on more challenging roles and continue to be part of projects that allow her to showcase her acting abilities.