Aircel Employees Panic on Being Asked to 'Brace For More Difficult Times Ahead'; Telecom Operator Looks at Filing For Bankruptcy
Telecom operator Aircel is going through a crisis that seems to be "worsening in the coming days".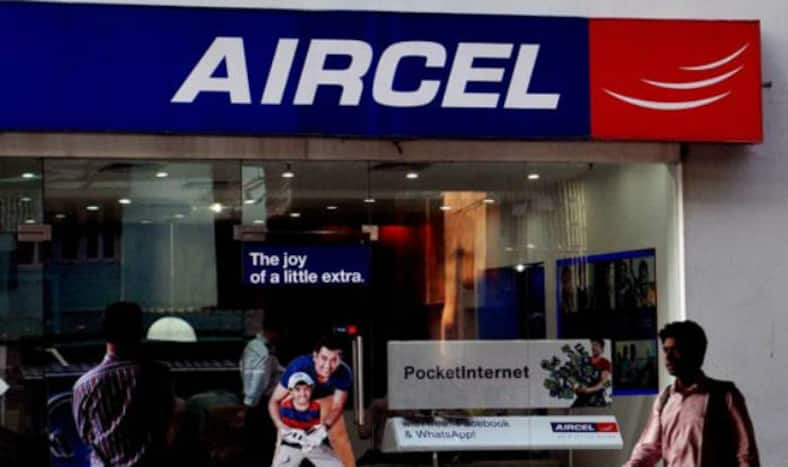 New Delhi, Feb 22: Telecom operator Aircel is going through a crisis that seems to be "worsening in the coming days". A few days after there were reports of panic and confusion among customers, there is now reportedly fear among the employees. Reports say that consultancies have received job applications from thousands of existing employees of the telecom operator in the past few days.
According to a report in The Economic Times, the fate of about 5,000 employees of Aircel seems uncertain. Reports say that the telecom operator is considering filing for bankruptcy with the National Company Law Tribunal. Aircel reported an operating loss of Rs 120 crore by December 2017. This is a shocker for the company, which had reported an operating profit of Rs 120 crore in July 2016.
The Reserve Bank of India had marked Aircel as Non-Performing Asset for banks after it failed to pay a debt of about Rs 15,000 crore.
However, it is not clear as to whether the company is shutting down any time soon. While some reports say it may be shutting down, some quote Aircel officials as saying that they are not going anywhere. But Aircel has reportedly written a letter to its employees asking them to brace for "more difficult times ahead".
Aircel CEO Kaizad Heerjee had in an email to employees earlier this week said that the company has "no funding for some time" and has been dependent on "cash generation from its "current business operations".
Earlier this week, the customers of Aircel had virtually laid siege to some of its outlets in Tamil Nadu following rumours about closure of its service. A company official clarified the network service provider was facing some issues and they were trying to resolve it. Some complained that they were unable to use the mobile number porting facility due to network issues. The company outlet employees tried to convince the protesting customers, saying the rumours were spread by the competitors and claimed there were no such issues.
Last year, Aircel and Reliance Communications had planned to join hands but the deal did not materialise.