Assembly Election Results 2018! As BJP Swamped by Congress, Sensex, Nifty Shine; 6 Key Points That Changed Markets Today
NOC reportedly said the shutdown would result in a production loss of 315,000 barrels per day (bpd), and an additional loss of 73,000 bpd at the El Feel oilfield.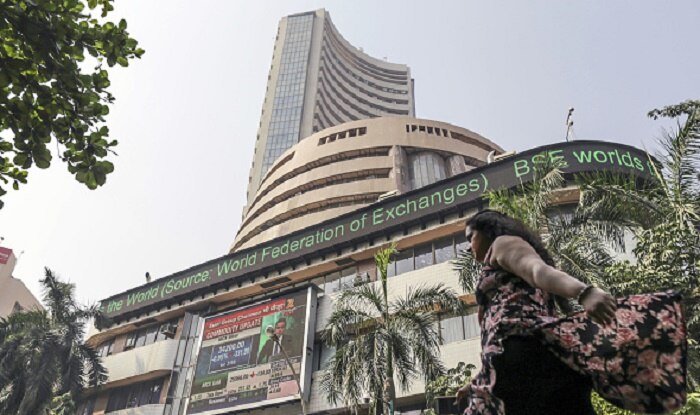 New Delhi: It started out as a 'Black Tuesday'. That was the prediction of the experts and that is exactly how it panned out early in the morning. But that is not how the markets ended the day. They actually closed with a roar! Casting aside fears of exit polls, resignation of Urjit Patel as Governor of RBI or even the increasing prospects of a big defeat for BJP at the hands of Congress in the 3 top states of India, namely Madhya Pradesh, Rajasthan and Chhattisgarh, the markets skyrocketed today.
Yes, Dalal Street has surprisingly turned out a very fruitful session for investors, enriching them immeasurably. In the midst of Assembly Elections 2018 held in five states, Sensex and Nifty snubbed out the tensions and gained massively as investors put in their money in stocks to take full advantage of opportunities that have opened up that they have identified going forward. After dropping 500 points in early trade, the benchmark Sensex has finished at 35,150.01 points soaring by 190.29 points or 0.54 per cent. With this performance, Sensex has also managed to gain over 700 points which it had lost in the past two days that was blamed on exit poll results. On the similar lines, the Nifty 50 finished at 10,549.15 rising by 60.70 points or 0.58 per cent.
"Market participants felt that the performance of the ruling alliance was better than expected in MP and Rajasthan," HDFC Securities' Retail Research Head Deepak Jasani said.
Apart from this, market sentiment received a boost especially in banking stocks when news arrived that indicated a new RBI governor, either interim or full time, will be announced today itself. Exactly who will be named the successor of Urjit Patel, will be keenly watched.
Jasani added, "Positive global markets also aided sentiments. Short-covering along with absence of large selling led to recovery in the markets. PSU Banks saw buying in anticipation of a liberal RBI governor."
Here are 6 key points that made the markets today!
Shining stocks!
The beating witnessed during the initial trading session was fought back by investors and they forced them to do a tremendous U-turn and many companies have seen hefty buying sentiment.
The gainers list on Sensex involved Yes Bank taking lead at Rs 177.40 per piece up 7.29 per cent , followed by Sun Pharma at Rs 421.80 above 5.75 per cent, Asian Paints at Rs 1319.10 per piece higher by 3.65 per cent, SBI at Rs 281.20 per piece up 2.85 per cent and Axis Bank at Rs 604.25 per piece above 2.43 per cent.
Other companies that also saw uptick in their market price were ITC, Coal India, Infosys, Bajaj Auto, TCS, NTPC, Vedanta, Tata Motors and Reliance Industries rising in the range of 0.80 per cent to nearly 2 per cent.
Love for Midcap and smallcap stocks!
Investors were quite upbeat in mid cap and small cap stocks today. The S&P BSE MidCap finished at 14,683.98 points, above by 237.51 points or 1.64 per cent. Companies like KIOCL, MFSL, Dewan Housing, GE T&D India, Kansai Nerolac, Ajanta Pharma, Glenark, Adani Power, Shriram Transport and Godrej Industries were top gainers, surging in the range of 4 per cent to 8 per cent.
Whereas the S&P BSE SmallCap completed at 14,079.74 points higher by 234.04 points or 1.69 per cent. Under small cap index, stocks like Finotex Chemical, Birla Money, Lumax Tech, Quess Corp and DFM Foods were top gainers jumping between 11 per cent to 20 per cent.
Hefty buying in healthcare, banking and consumer durable stocks!
Most of the sectors saw an extremely positive reactions from investors, but most of the buying were made in consumer durable, banking and healthcare stocks.
The S&P BSE Consumer Durables ended at 20,500.68 points, soaring by a whopping 519.24 points or 2.60 per cent. There were no losers in this index! In this sector, companies like TTK Prestige (+6.39 per cent), Symphony (+6.30 per cent), VIP Industries (+5.02 per cent), Voltas (+3.59 per cent), Titan (+2.77 per cent) and Crompton Greaves (+2.34 per cent). Also, PC Jewellers, Blue Star, Whirlpool and Rajesh Exports also gained between 0.37 per cent to over 2 per cent.
Second best preferred sector was healthcare stocks as the S&P BSE Healthcare rose by 259.70 points or 1.93 per cent after ending at 13,704.65. In this sector, companies like Morepenlab (+10.33 per cent), IOLCP (+8.31 per cent), Hesterbio (+7.12 per cent), Medicameq (+6.43 per cent), Star (+6.42 per cent) and NEC Life (+6.28 per cent). Also, PRG Life, Sun Pharm, Sequent and Ajant Pharma also gained between 6.17 per cent to 5.53 per cent.
Banking stocks were not too far away as the S&P BSE Bankex surged by 174.05 points or 0.60 per cent and finished at 29,229.87 points.
Gainers list in Bankex involved Yes Bank (+7.29 per cent), PNB (+5.86 per cent), SBI (+3.16 per cent), BOB (+2.27 per cent), Federal Bank (+2.12 per cent), Kotak Bank (+1.70 per cent) and IndusInd Bank (+0.14 per cent). It was only HDFC Bank and ICICI Bank who did see favor in the eye of investors as they ended as top losers by tumbling 1.36 per cent and 0.90 per cent respectively.
Assembly elections outcome!
Overall outcome will be soon be presented. Five states election results namely of Chattisgarh, Madhya Pradesh, Rajasthan, Telangana and Mizoram are about to be announced.
So far, it is clear that in MP, Congress has taken the lead in 116 seats as compared to BJP, which is leading in 116 seats.
In Rajasthan, Congress is leading in 98 seats whereas BJP is leading in 65 seats.
Meanwhile, in Chhattisgarh, Congress is leading in 66 seats. In comparison, BJP is leading in 14 seats.
On the other hand, BJP and Congress have faced been beaten roundly in Telangana and Mizoram.
Rupee!
The Indian rupee fell over 110 paise in the market opening session. Currently rupee is trading at 71.855. The Indian currency actually appreciated by 0.85 per cent against US dollar.
Indian rupee was trading at 72.1350 against US dollar index, however, the domestic currency made its opening at 72.46.
In previous trading session, the Indian rupee was sharply lower from its close of 71.35.
Talking about forex market traders in USDINR, Anindya Banerjee analyst at Kotak Institutional Equities said, "Traders are looking at the state elections as a early indication for the trend in national elections next year and hence a poor show from BJP can increase the risk of a hung parliament next year."
Global markets!
Oil prices were under pressure on Tuesday amid worries over global stock markets and doubts that planned output cuts led by producer club OPEC will be enough to rein in oversupply. But traders said crude prices received some support after Libya`s National Oil Company (NOC) declared force majeure on exports from the El Sharara oilfield, the country`s biggest, which was seized last weekend by a militia group.
NOC reportedly said the shutdown would result in a production loss of 315,000 barrels per day (bpd), and an additional loss of 73,000 bpd at the El Feel oilfield.
Apart from this the report added, the rise in prices came after crude dropped by 3 percent the session before amid ongoing weakness in global stock markets and concerns that slowing oil demand-growth could erode supply cuts announced last week by the Organisation of the Petroleum Exporting Countries (OPEC) and some non-OPEC producers including Russia.
From the above, it can be surely said that Indian markets had a roller coaster ride today, but aside from the scary moments, it all ended positively!