Assembly Election Results 2018: Madhya Pradesh, Rajasthan, Chhattisgarh Polls Put Spotlight on Indian Rupee
According to Banerjee, if BJP loses in MP, Rajasthan and Chhattisgarh, then it can increase the political risk premium on Rupee.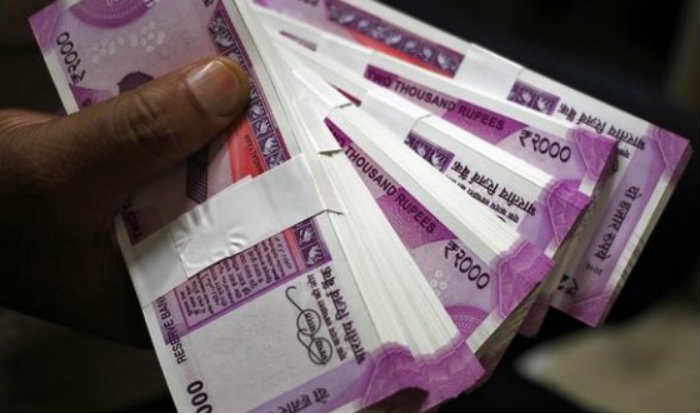 New Delhi: On Tuesday, the markets were in chaos with uncertainty-hit investors taking Sensex and Nifty swiftly into a bloodbath. Across India, the public is sitting with bated breath to see whether it will be a BJP or a Congress win in the state elections whose results are being counted today.
The assembly elections results will be announced later in day, but right now they are not painting a good news for the Prime Minister Narendra Modi led government. Election results will be announced for five states namely Rajasthan, Madhya Pradesh, Telangana, Chhattisgarh and Mizoram. Significantly, if BJP loses, especially in Madhya Pradesh, Rajasthan, and Chhattisgarh, then there will be some severe shocks in store for the Indian rupee going forward. In effect, the message from the rupee to the BJP is, more or less, "PM Modi govt, please do win in Madhya Pradesh, Rajasthan, Chhattisgarh elections!"
The reason behind that is that the Congress is not seen as market friendly and also, it will weaken the government of PM Modi at the Centre. A weak government at Centre will be anathema for the rupee.
Today, the Indian rupee reacted negatively against US benchmark dollar index at interbank forex market. This was due to Urjit Patel's exit from the Reserve Bank of India (RBI), which was announced on Monday.
RBI's autonomy has hampered foreign investor faith for quite some time now. Moody's reaction on exit of Patel said, "The independence of a country's central bank is an important consideration while assessing a country's institutional strength and any attempt by the government to curtail it would be credit negative."
Concerns of PM Modi government in this assembly elections has already taken a toll in domestic markets, and rupee was no different in reaction.
Indian rupee was trading at 72.1350 against US dollar index, however, the domestic currency made its opening at 72.46.
In previous trading session, the Indian rupee was sharply lower from its close of 71.35.
Talking about today's currency market, Anindya Banerjee analysts at Kotak Institutional Equities said, "A textbook black swan event unfolded last night. Option traders probably had priced in every possible scenario but they could not factor in a shock that came when RBI governor quit. The question now remains, will it be a one-two punch, by way of election loss for BJP in all three states: Rajasthan, MP and Chhattisgarh or will BJP be able to salvage at least MP from the wreckage."
In Banerjee's view, traders are looking at the state elections as a early indication for the trend in national elections next year and hence a poor show from BJP can increase the risk of a hung parliament next year.
Further explaining, Banerjee says, "uncertainty around the governor quitting will hang on the air as long as new Governor in not appointed.
However, we do not expect the impact of RBI to last long as market will move on from the central bank to politics and global factors."
Exit polls suggest that BJP may lose the three major states namely Rajasthan, MP and Chhattisgarh.
The counting of votes began from 0800 hours today, and after few hours, the votes counted show a gloomy picture for BJP party.
At around 1033 hours, in Madhya Pradesh – the BJP government is leading in about 112 seats just higher by 2 seats from Congress who has 110 seats so far.
Meanwhile, in Rajasthan – the Congress party looks to have a clear majority as it is leading in 105 seats compared to BJP which is leading in just 80 seats. Similar is the case in Chhattisgarh, as Congress is leading in 56 seats as against BJP, which is leading in 25 seats.
In Telangana and Mizoram, both Congress and BJP are outrun by the state's local parties namely Telangana Rashtra Samithi party and Mizo National Front party.
According to Banerjee, if BJP loses in MP, Rajasthan and Chhattisgarh, then it can increase the political risk premium on Rupee.
A political premium risk means risk involved with investing in an international company rather than domestic market. Political instability along with volatile exchange rates can hamper investors faith in overseas market. This can be the opinion of foreign investors in Indian market, if a political risk premium is on cards.