Bloody Tuesday! Assembly Elections Results: Sensex Plunges Over 500 pts, Nifty by 148 pts; Know These 5 Key Pointers
However, near opening, at around 0917 hours, Sensex was trading at 34,664.70 down by 295.02 points or 0.84%, whereas the Nifty 50 was below 141.55 points or 1.35% trading at 10,346.90. Things got quickly worse thereafter.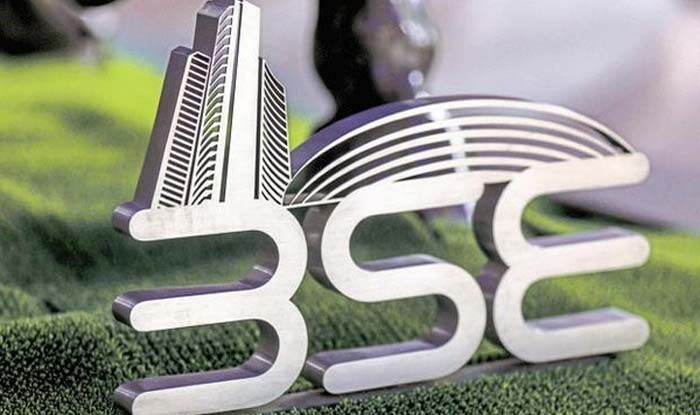 New Delhi: Ahead of state assembly election result announcements, as expected, Indian markets opened on a negative note, with the BSE Sensex benchmark giving away over 500 points and hovering near 34,500-level. However, near opening, at around 0917 hours, Sensex was trading at 34,664.70 down by 295.02 points or 0.84%, whereas the Nifty 50 was below 141.55 points or 1.35% trading at 10,346.90. Things got quickly worse thereafter.
Almost everything seems to be tumbling now on Dalal Street, something that can be blamed on exit poll results, RBI governor Urjit Patel exit, weak optimism on BJP win in Assembly Elections of five states whose result are gradually filtering in today. Some of the shocks were also due to negative global peers, weak rupee, outflow from foreign investors and crude oil prices.
Analysts at Religare Broking firm said today, "Markets started the week on a feeble note and lost over two per cent, citing weak global cues and growing anxiety around assembly elections results. Sentiment dented on the news of trade war tension between the US and China which further deteriorated in response to the exit poll results. All the sectoral indices ended sharply lower and the same bias was visible on the broader front too."
If you are trading today, then these are the 5 key pointers you should be aware of as they will reflect your investment in equities today.
Large-cap losers!
Almost every large-cap stocks saw selling pressure today on Sensex with IndusInd Bank taking the top spot tumbling by 2.18% at Rs 1521 per piece. The bank was followed by HDFC at Rs 1869.45 per piece down 2.08%, Reliance Industries at Rs 1067 per piece below 1.98%, ICICI Bank at Rs 340.55 per piece down 1.67% and Bharti Airtel at Rs 290.65 per piece lower by 1.24%.
Other companies like Kotak Bank, M&M, ONGC, Maruti Suzuki, Hero Motocorp and Axis Bank were also in the list of losers as they tumbled nearly 1%.
NBFC, Banking stocks on hotbed!
Majority of sectors took a heavy beating in the opening session, but nothing was like the panic witnessed in banking and NBFC stocks. This is due to RBI governor exit, and many would want to know what happens next in regards to policy, NBFC liquidity issue, stressed assets, PCA framework and many more.
The BankNifty was trading at 25,714.90 giving away a whopping 387.75 points or 1.49%. In this index, the losers list involved IndusInd Bank(-2.47%), HDFC Bank (-2.12%), ICICI Bank (-1.63), Kotak Bank(-1.58%), Axis Bank(-0.93%), Federal Bank (-0.55%), IDFC Bank (-0.28) and Bank of Baroda (-0.24%).
On the other hand, the gainer's list involved surprisingly Yes Bank surging by over 3% so far. However, it was trading at Rs 169.30 per piece up by 2.20%. Yes Bank was joined by SBI and PNB, however, the gains in them were gradual.
Meanwhile, the Nifty Fin Service was trading at 10,895 down by 165.95 points or 1.50%. Losers list involved M&M Finance, HDFC, Bharat Finserv, ICICI Prudential and Bajaj Holding among others.
Assembly Elections!
Election results will be announced for five states namely Rajasthan, Madhya Pradesh, Telangana, Chhattisgarh and Mizoram.
Both BJP and Congress manifestos have revolved around farmer issues and employment as major agenda.
It needs to be noted that, both BJP and Congress have promised farm loan waivers of up to Rs 2 lakh per farmer. However, additionally, the Congress has also talked about pension for farmers and loan subsidy/GST removal on agri equipment.
Apart from this, the rivals have also announced unemployment allowance of Rs3,500-5,000/month for eligible youth above the age of 21.
Subsequently, the parties also have a vision for tourism in the states with various schemes.
Meanwhile,  BJP under Prime Minister Narendra Modi has also focused on specific infrastructure projects like large greenfield roads in MP, irrigation/canal projects and artificial seaport for Rajasthan.
On the other hand, Congress has spoken on 'Ram path' – an initiative in the state of MP leveraging on the current issue of Ram temple.
Global Markets!
Disappointing data from major economies including China and Japan have also fanned worries about corporate earnings and factory output, with the Sino-U.S. trade battle clouding the outlook for world growth. Among emerging markets, investors will focus on India where the central bank governor shockingly resigned on Monday.
"Urjit Patel`s resignation for `personal reasons` goes to reinforce the widened rift between the central bank and the government," said Robert Carnell, Asia-Pac chief economist for ING. "The news is clearly a significant negative for the markets."
Singapore Nifty futures slumped almost 2.5 per cent on Tuesday to a near six-week trough, indicating a weak opening for Indian shares.
Rupee!
When it comes to Rupee it is trading at 72.285 up by 0.26% against US dollar at around 09:16 hours. The previous close was 72.470 so the rupee plunges against US dollar after Urjit Patel's resignation
Finally, Religare says, "Indications are pointing towards further slide ahead and it's indeed not an encouraging sign ahead of elections result. Nifty should hold 10,400 for any recovery else we may see the benchmark testing 10,150 in near future. Traders should restrict their positions and prefer
only hedged bets. Investors, on the other hand, may use this slide as an opportunity to accumulate quality fundamental stocks available at a good bargain."