live
Goodbye, 2022! Sensex Crashes Nearly 300 Points, Nifty Ends Meekly Above 18.1K
On Friday, at close IST, BSE Sensex ended 293.14 points down at 60,840.74 and NSE Nifty ended 85.70 points down at 18,105.30.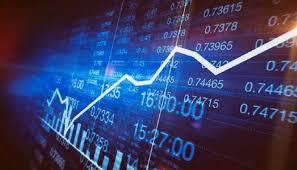 Live Updates
On Crude Oil

"Crude oil is set to end the year 2022 with minor gains as it managed to hold on amid wild price swings. The year 2022 was expected to be a year when the global market was expected to be well-balanced. However, the Russia-Ukraine conflict led to both demand and supply side repercussions. since the Q2,2022 crude oil largely remained under pressure as Russia-Ukraine talks continued whereas aggressive monetary policy tightening and fragile global economic outlook shifted the focus to demand concerns from supply tightness. In 2023 we expect crude prices to stay volatile as demand recovery from China, Russia-Ukraine conflict, the Russian response to price oil cap might support prices, whereas global recessionary fears might keep the gains in check amid demand concerns," said Ravindra V. Rao, CMT, EPAT VP-Head Commodity Research, Kotak Securities Ltd.

On Gold Prices

"COMEX gold is set to end the year flattish after having a bumpy ride the whole of 2022. As of this writing, gold is trading near $1824/oz, near the 2021 close of $1828/oz after hitting a high of $2078/oz and a low of $1618/oz. In Q1 2022 Russia-Ukraine war pushed the price near all-time highs, while broad dollar strength crushed the commodity to two-year lows in Q3. On the domestic front, MCX gold was more resilient, particularly due to the sharp depreciation in Indian Rupee against the US Dollar. On a YTD basis, MCX Gold is up by around 15%. Although consumer demand and Central bank demand were strong in 2022, investment demand turned out to be weak. Prospects of the Fed pivot to a slower pace of rate hikes coupled with a looming global recession might support gold in 2023," said Ravindra V. Rao, CMT, EPAT VP-Head Commodity Research, Kotak Securities Ltd.

Dalal Street: Elin Electronics lists at a 1.62% discount on the bourses.

At 10:23 am IST, Elin's shares were trading on the NSE at Rs 235.50, down 4.66% from issue price of Rs 247.

Dalal Street: Markets open in green. Sensex up 100 points, Nifty crosses 18.2K
Mumbai: Indian indices have ended on a weak note on the last trading day of 2022. Even as the indices opened in green today with BSE Sensex gaining nearly 300 points, investors' enthusiasm died down amid mixed global cues.
On Friday, at close, BSE Sensex ended 293.14 points down at 60,840.74 and NSE Nifty ended 85.70 points down at 18,105.30.
"2022 was a year of polarisation – be it geographically for India standing tall, or equities. 2023 would be a year to watch of for 4 Cs – CPI globally – are we seeing a trend reversal or just a lull before the storm, China – will the dominance return and how soon , and Currency – will USD continue its to display its indomitable spirit. An overlay of these factors, coupled with geopolitical events could well mean possibility of convergence (4th C) in returns in equities and fixed income as an asset class. Central banks' actions to hike rates may see a plateau in 2023, but maybe too soon to pivot towards rate cuts," said Lakshmi Iyer, CEO-Investment Advisory, Kotak Investment Advisors Limited
"In the last week the benchmark indices bounced back sharply, the Nifty ended at 1.74 percent higher while the Sensex was up by 997 points. Among Sectors, PSU Banks and Metal indices gained the most, PSU Banks rallied over 11 percent followed by Metal index gained 8 percent. whereas, despite strong momentum Pharma and Healthcare stocks witnessed profit booking at higher levels. Technically, after a sharp correction, the index took the support near 17800/59800 and reversed quickly. However, last Friday witnessed some profit booking at higher levels. A bullish candle on weekly charts and higher bottom formation on daily and intraday charts indicating further uptrend from the current levels. For trend following traders now, 18000/60500 would act as a sacrosanct support zone. above which, the index could move up till the 50 day SMA (Simple Moving Average) or 18300/61400. Further upside may also continue which could lift the index till 20 day SMA or 18400/61750. On the flip side, fresh selloff is possible only after dismissal of 18000/60500, below which the market could slip till 17800-17750/59800-59600 levels," said Amol Athawale, Deputy Vice President – Technical Research at Kotak Securities Ltd.
SENSEX TOP GAINERS
Bajaj Finserv: 2.18 per cent
Titan Company: 1.62 per cent
Bajaj Finance: 1.03 per cent
Tata Steel: 1.03 per cent
Tata Motors: 0.52 per cent
SENSEX TOP LOSERS
ICICI Bank: -1.74 per cent
Bharti Airtel: -1.56 per cent
HDFC: -1.44 per cent
Larsen: -1.15 per cent
Nestle: -1.15 per cent
ITC: -1.07 per cent
NIFTY TOP GAINERS
Bajaj Finserv: 2.39 per cent
Titan Company: 1.73 per cent
Coal India: 1.53 per cent
ONGC: 1.45 per cent
Bajaj Auto: 1.32 per cent
Adani Enterprises: 1.25 per cent
NIFTY TOP LOSERS
SBI Life Insurance: -2.17 per cent
ICICI Bank: -1.89 per cent
Bharti Airtel: -1.78 per cent
Grasim: -1.67 per cent
Eicher Motors: -1.63 per cent
HDFC: -1.41 per cent
Larsen: -1.19 per cent