Chhattisgarh: Govt Employees To Work 5-Days A Week; Pension Contribution Hiked To 14%. Details Here
Chhattisgarh has allowed state government employees to work for five days a week.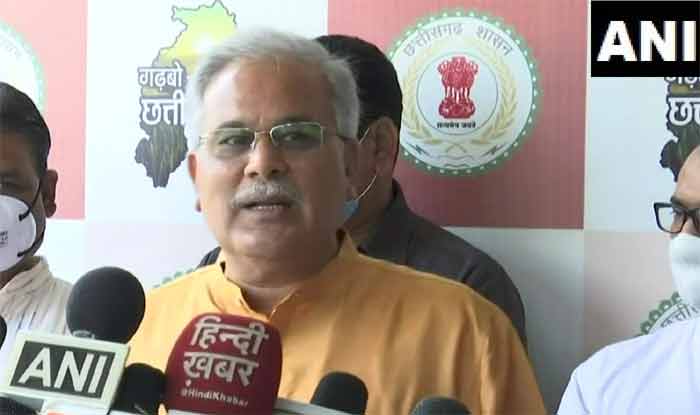 Raipur: Giving a big relief to state's government employees, Chhattisgarh government has allowed its staff to work 5-days a week from now. For pension, the state government headed by chief minister Bhupesh Baghel also raised the share of the state to 14% from 10% as part of Anshdayi Pension Scheme. "In a bid to increase efficiency and productivity of government employees, Chhattisgarh government is implementing five-day working week. State government's contribution in a pension scheme will also be increased from 10 per cent to 14 per cent," said Baghel in a tweet.
The Chhattisgarh Govt made other major announcements as well:
Necessary provisions will be made for the regularisation of business activities conducted in residential areas.
A law will be brought this year for regularization of all irregular building construction, the CM said in a statement.
The state government will also introduce legislation that will provide legitimacy to small Commercial activities being undertaken in Residential Areas. This shall benefit thousands of small businessmen who were otherwise living in a cloud of uncertainty.
Building permission will be issued without intervention for plots of 500 square meters in investment areas outside the municipal corporation.
Like urban areas, the government leased land in rural areas will be called freehold.
Simplification of the process of making learning license and a large number of transport facilitation centers will be started for youth employment.
In the interest of government employees, 10% plots will be reserved for entrepreneurship development in OBCs by amending the inter-industrial policy of 'Contributory Pension Scheme'.
In the Kharif year 2022-23, the purchase of pulse crops like moong, urad, tur etc. will also be done at the minimum support price.
All irregular constructions on private land shall be regularised subject to public safety norms. This is being considered a game-changer because many households have inadvertently violated the otherwise stringent provisions of the building code.
The CM announced that from FY 2022-23, pulses shall also be procured at MSP. Also, a sum of Rs. 20,000 each shall be deposited in the bank accounts of registered laborers for the first two girl children.