Delhi-Mumbai Expressway Will be Another Benchmark After Eastern Peripheral Expressways in Indian Infra Journey: Nitin Gadkari
The Delhi-Mumbai expressway will create another benchmark in Indian infrastructure journey like the Eastern Peripheral Expressway.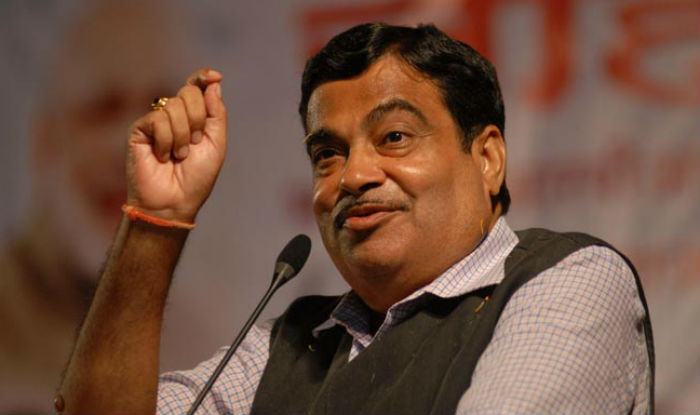 Union Road Transport and Highways Minister Nitin Gadkari, in an exclusive interview with Zee Business's Sameer Dixit, said the two big highway projects, Delhi-Meerut Expressway and Eastern Peripheral Expressways (EPE), was given away to the countrymen on completion of four years of the NDA government at the centre.
Gakari, who on May 27 celebrated his birthday by accompanying the Prime Minister Narendra Modi during the inauguration of the highway projects in Delhi-NCR, added the Delhi-Mumbai expressway will create another benchmark in Indian infrastructure journey like the Eastern Peripheral Expressway.
Edited Excerpts
The country has been gifted with the two largest projects on the day of your birthday, .i.e. on May 27. Would you like to say something on this, mainly because the two projects were inaugurated on your birthday?
The Prime Minister Narendra Modi Ji has dedicated these projects to the people on completion of our four years in power. Eastern peripheral expressway project will directly benefit Punjab, Haryana, Jammu and Kashmir, Uttarakhand, Himachal Pradesh, Rajasthan, Uttar Pradesh and Delhi.
The Delhi-Meerut Expressway will help in reducing the pollution of Delhi by 27 per cent and traffic by 41 per cent and this has been proved in a report issued by a concerned authority.
In fact, the two road projects, namely Delhi-Meerut Expressway and Eastern Peripheral Expressways, are the country's first Axis Control Highways. For land acquisition purpose of these projects, we have paid a compensation of Rs 6,000 crore to the farmers.
Interestingly, the projects were completed under the supervision of Supreme Court. Due to the presence of replicas of 30 historical monuments, like Qutub Minar, India Gate, Gateway of India among others; solar power plants that can generate 4MW energy, fountains and vertical gardens will give a new experience to the travellers of these expressways. This is not just a road but a new thinking and a new experience.
Q: People are talking about these projects on social media and are treating them as a benchmark. They are expecting more projects on similar lines in near future.
A: We are constructing Delhi-Mumbai express highway, which will be developed on the lines/benchmark of the Eastern Peripheral Expressway, at an expenditure of about Rs 1 lakh crores. In fact, the expressway, which will cross from the backward areas of Rajasthan, Haryana, Madhya Pradesh, Gujarat and Maharashtra, will spur growth in these areas by bringing development and industry.
The Delhi-Mumbai Expressway will cross through Jaipur, Alwar, Sawai Madhopur, Vadodara and Mumbai. In fact, work between Vadodara and Mumbai will be started in a fortnight (15 days) and this part will be created at an expense of Rs 75,000 crore. Work on rest part of the project will be given away by October 2018 and the work on the same is likely to start from December 2018.
Q: But the opposition is saying that the government has betrayed and people were carried away through the saying (Jumalas). Rahul Gandhi is challenging the government.
A: See, it is their disappointment and desperate and are not able to digest the truth that they are out of the power. This is a reason they are making false statements, which has turned up to their nature. These statements will damage his party, his party man and will also end the party's credibility.
Q: But, now, the entire opposition has gathered on a stage?
A: The gathering of entire opposition, who once upon a time never wanted to see towards each other, proves that they are too weak to stand and our party, BJP, has turned up to be more powerful in the able leadership of Prime Minister Narendra Modi. You can say, that PM Narendra Modi is the architect of this unity of opposition.
I would only like to add that BJP is going to retain the power after the 2019 general elections under the leadership of Prime Minister Narendra Modi.
Q: Your work on the road has set an example. But would like to ask when similar developments will be seen on the waterways, at least, when you are also heading the water ministry of the country?
A: A lot of work has been done on the waterways. Currently, we are developing four multi-modals on River Ganga, in fact, will be inaugurating Varanasi's multi-modal in October 2018.
Some of the development works on the rivers front include 60 river ports and river traffic control system (online of ATC) among others. In addition, we will be starting the dredging work between Allahabad and Varanasi by October 2018 and will make sure that we are able to start water transportation through hovercraft before the 2019 Kumbh Mela.
Apart from this, we have also started work on 9 other rivers of India and few of them are Barak, Brahmaputra, Buckingham canal and two rivers in Goa among others.