ED Questions Former ICICI Bank CEO Chanda, Her Husband Deepak Kocchar For 3rd Day
Chanda Kochhar and her husband Deepak Kocchar were first questioned by the ED on May 13 for over eight hours. They were questioned again on Tuesday and Wednesday.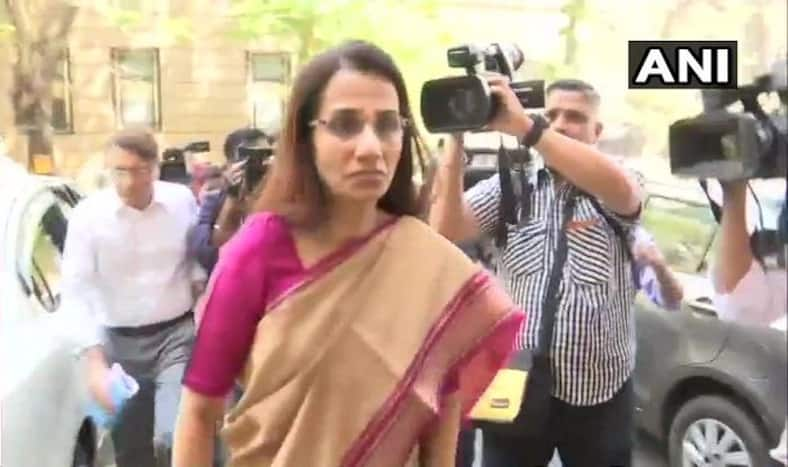 New Delhi: Former ICICI Bank CEO and Managing Director Chanda Kochhar and her husband Deepak Kocchar are being questioned by the Enforcement Directorate for the third consecutive day, stated news agency ANI. The case is related to the alleged bank loan fraud and money laundering case registered against them.
Meanwhile, on Tuesday, Chanda Kochhar and her husband Deepak Kochhar appeared before the ED in connection with the ICICI-Videocon Loan Case. On Monday, they were questioned by the agency for over eight hours in Delhi.
In the month of March, they were questioned by the agency in Mumbai. The couple on Tuesday arrived at the agency's headquarters in Khan Market around their scheduled appearance time of 11:30 am, stated official sources. Their statement was recorded under the Prevention of Money Laundering Act (PMLA) by the investigating officer of the case, added the sources
The Kochhars were supposed to depose before the agency earlier this month but they had then sought an extension of time and were allowed.
Chanda Kochhar's brother-in-law and Deepak's brother, Rajiv Kochhar, was also grilled by the ED multiple times in the case a few days ago. The CBI had also questioned Rajiv Kochhar in the same case in the past. He is the founder of Singapore-based Avista Advisory and was questioned by the CBI about his company's role in the restructuring of the loan, said the sources.
Rajiv Kochhar was asked by CBI sleuths about the help he had extended to Videocon in relation to the loan from ICICI Bank, which was part of a Rs 400-billion credit given by a consortium of 20 banks to the group of main promoter, Venugopal Dhoot.
The ED has registered a criminal case under the PMLA early this year against Chanda Kochhar, Deepak Kochhar, Dhoot and others to probe alleged irregularities and corrupt practices in sanctioning of Rs. 1,875-crore loans by the Bank to the corporate group.
This ED action was based on a CBI FIR. The Central Bureau of Investigation has named all the three and Dhoot's companies – Videocon International Electronics Ltd (VIEL) and Videocon Industries Limited (VIL). The CBI also named Supreme Energy, a company founded by Dhoot, and NuPower Renewables, a company controlled by Deepak Kochhar, in the FIR.
(With agency inputs)