Jet Airways Pilots Defer Strike, Airline Management to Meet SBI Today
As per reports, the pilots' Union is likely to meet on Monday morning to take a final and formal call over the matter.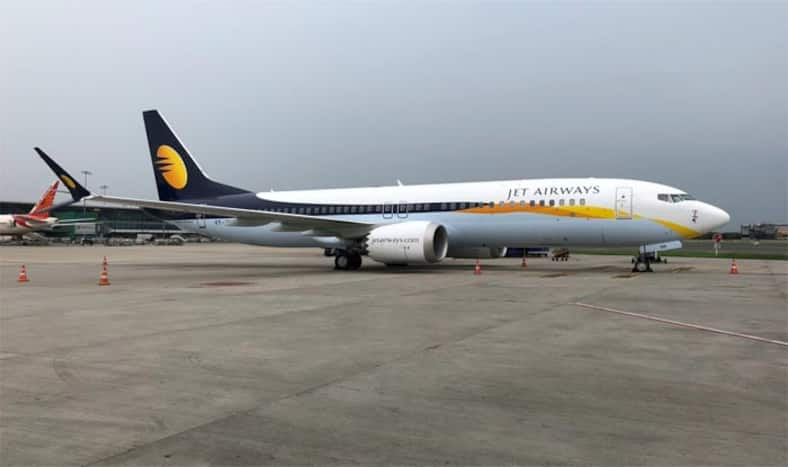 New Delhi: The Jet Airways' pilots body National Aviator's Guild (NAG) will meet on Monday to take a decision on pilots' strike as no collective decision has been taken yet. The Union hasn't yet issued any direction or passed any resolution on whether the pilots will fly from midnight due to non-payment of salaries.
Over 1,000 pilots of the cash-strapped Jet Airways will not be flying from midnight, said a senior official of the National Aviators Guild, the Union for Jet Airways pilots on Sunday evening.
"The flights will stop from midnight, the meeting will be held tomorrow," Captain Karan Chopra, Head of the National Aviators Guild had said. Saying so, Chopra added that the pilots and engineers of the airline have not been paid for three months and the government should step in now.
"Unemployment is an election issue… In another day or two, more than 20,000 people in Jet Airways can be unemployed," he further said.
Jet Airways' pilots body National Aviator's Guild to union Staff: There is a critical meeting tomorrow with airline management&SBI. In light of meeting, members have requested through their Team Leaders that call of No Pay No Work be deferred to give airline a chance of survival. pic.twitter.com/Ua2owyLfmI

— ANI (@ANI) April 14, 2019
 Jet Airways has suspended all its international flights as of now. With a huge debt, Jet Airways has been struggling to fly with 26 planes, as per reports. Since January, it has not been able to pay salaries to pilots and maintenance engineers. The pilots union had on earlier occasion sent a legal notice to the Jet Airways CEO for the release of their pending salaries for the months of January-March.
Employees of Jet Airways, including pilots, flight attendants and ground staff, demonstrated outside Terminal 3 of the Indira Gandhi International Airport against Jet Airways' management over non-payment of their salaries on Saturday. Employees of Jet Airways carried banners that read "Save Jet Airways, Save our future" and "Hear our cry, Let 9W fly".
On Monday, the lenders – led by SBI – would again meet the management of Jet Airways which will present a plan to use the interim funding, if granted.
On April 10, a European cargo firm had seized a Jet Airways plane in Amsterdam over non-payment of dues. The flight was delayed by more than six hours, reported news agency ANI. In fact, fuel supply from Indian Oil Corporation Ltd (IOCL) to Jet Airways later resumed and it was then the aircraft was allowed to take off.