NALCO to invest over Rs 65,000 cr for new projects
NALCO proposes to set up the 5th Stream of one mtpa capacity in existing alumina refinery at Damanjodi.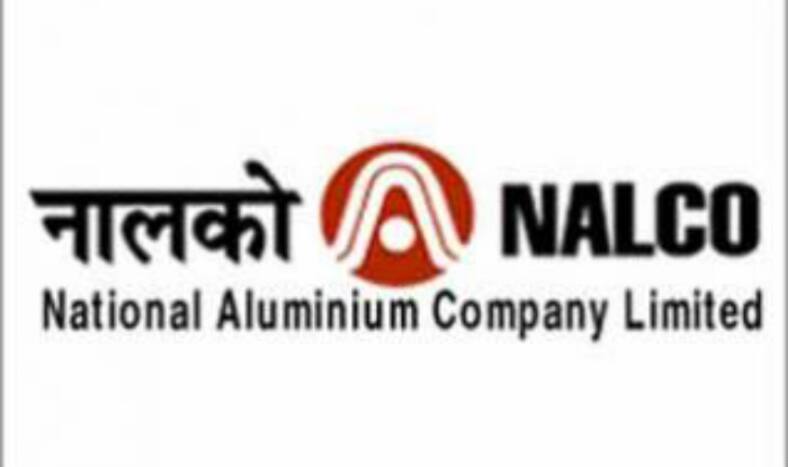 Bhubaneswar, Sep 27: Buoyed by 106 per cent jump in profit, aluminium giant NALCO is all set to invest over Rs 65,000 crore to launch ambitious projects in the country and abroad, besides undertaking expansion and diversification into power and mining sectors in a big way. "Investment to the tune of Rs 65,000 crore is proposed to be made for a number of projects, including a greenfield aluminium smelter abroad," Chairman-cum-MD of the Navaratna PSU, T K Chand said.(Read: VAT department imposes Rs 19 crore penalty on trader)
The company is exploring countries like Oman, Iran and Indonesia to set up the proposed smelter plant with an estimated investment of Rs 20,000 crore, he told reporters adding the location would be finalised after examining factors like availability of low cost power and infrastructure.
The smelter unit is sought to be of 5 mtpa capacity together with 150 MW captive power plant, Chand said adding though NALCO is ready to go for the project alone, it is open to a joint venture if a suitable partner comes forward. While power is cheap in Oman and Iran, abundant coal is available at low cost in Indonesia. Port facilities would also be a major factor, the CMD said adding the project is likely to take off this year itself as NALCO aims to emerge as a major global player in mining, metal and energy sectors.
Turning to domestic turf, Chand said after getting the much awaited and much needed allocation of Utkal D and E coal Blocks, NALCO is now hopeful of Odisha government's consent for allocation of Pottangi bauxite Mines in Koraput district. If the company gets Pottangi mines, Alumina Refinery Project of Rs 5,500 crore can immediately be started, the CMD said adding "we have held detailed discussion with the state government in this regard and the response is very positive."
NALCO proposes to set up the 5th Stream of one mtpa capacity in existing alumina refinery at Damanjodi. The project is envisaged with medium pressure digestion technology, Chand said. As part of its action plan to increase the volume of production, the company has proposed to set up a smelter and power complex at a cost of Rs 22,000 crore in Sundargarh district of Odisha, he said.
Maintaining that Odisha would remain the company's first choice of investment and expansion, Chand said some preliminary clearances have been obtained for the proposed Sundargarh project and NALCO has applied for single window clearance from Odisha government. A number of ventures have been taken up in Gujarat where the aluminium major is pursuing to set up an alumina refinery with 0.5 mtpa capacity for which detailed Project Report (DPR) has been prepared and talks are on with GMDC for availability of bauxite.
On other ventures in Gujarat, the CMD said NALCO had also planned to set up a 2.7 lakh TPA caustic soda plant along with a 100 MN captive power plant at Dahej at an estimated investment of Rs 1,789 crore in joint venture with Gujarat Alkalies and Chemicals, for which a JV-cum-shareholder's agreement was signed in June, this year.
Stressing that NALCO enjoys core competence in metal, power and mining sectors, Chand said the company would also like to enter the bidding process of iron ore mines. Regarding NALCO's forays into non-conventional energy sector, Chand said the company was fast emerging as a leading green energy player with renewable power projects in Rajasthan, Andhra Pradesh and Maharashtra, Chand said.
The company, he said, had formed a joint venture with Nuclear Power Corporation of India Ltd, namely 'NPCIL-Nalco Power Company Ltd' (NNPCL), for establishment of Kakrapar Atomic Power Station (KAPS) 3&4. On the upcoming green energy projects, Chand said a 100 MW wind power project was proposed to be set up at a suitable location in India at an estimated investment of Rs 660 crore.
Also, a 14 MW wind project at mined out area of the company's bauxite mines in Koraput was proposed at an estimated cost of Rs 82 crore, he said. Similarly, 20 MW ground mounted solar power plant at a suitable location in the country was proposed to be set up at an estimated investment of Rs 140 crore, Chand said.
An MoU has also been revived with Indian Rare Earths Ltd in July, 2014, for development of the one lakh TPA titanium slag project at Chhatrapur in Odisha in a JV mode. Pre-feasibility Report for this is being prepared, he said. He said that NALCO's 106 per cent jump in profit in 2014-15 was a major achievement of the company which was made possible through a slew of measures including cost cutting.
The company clocked a profit of Rs 1322 crore in 2014-15 fiscal against Rs 642 crore during the previous year. In the current fiscal, NALCO targets to raise its total metal sales to 3,80,000 tonnes from 3.26 lakh tonnes during 2014-15, he said. Referring to CSR activities, the CMD said NALCO had submitted a Rs 300 crore CSR plan to Odisha Government.
The company's CSR activities were focused on development of villages located within 15 km radius of the company's mines and other operations including refinery complex at Damanjodi, Smelter and power complex at Angul and the proposed mining areas in Odisha and Guden & KR Konda in Andhra Pradesh, he said.
(Image Credit- nuaodisha.com)