RBI issues new Rs 500 notes; Current currency notes to remain in circulation
The new batch is completely similar in design to the earlier batch that was issued after demonetisation.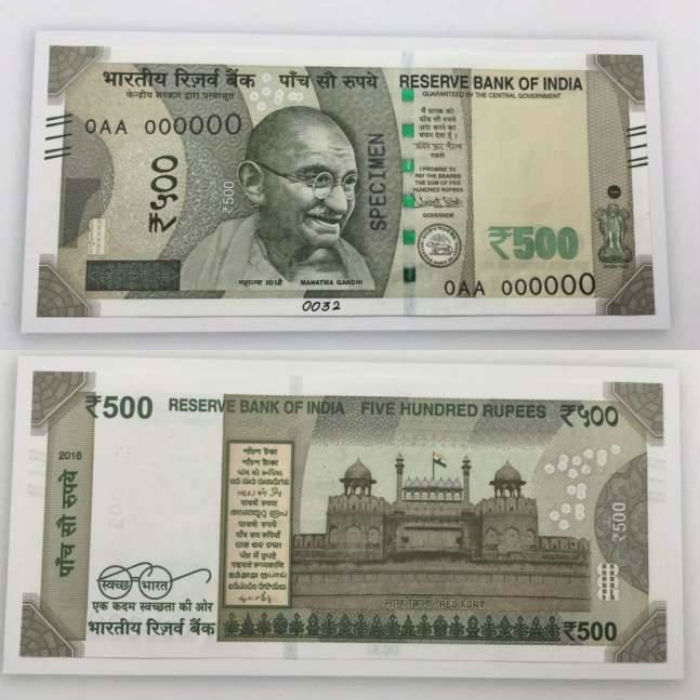 Mumbai, June 13: The Reserve Bank of India (RBI) on Tuesday issued a new batch of Rs 500 notes with some changes as compared to the earlier batch which is currently legal tender. An RBI notification about the new notes, spoke about the changes in the current batch, adding that the design of the notes issued today is similar to the batch already in circulation and that was issued after demonetisation last year. The current currency notes will remain in circulation and continue to be legal tender.
"In continuation of issuing of ₹ 500 denomination banknotes in Mahatma Gandhi (new) series from time to time which are currently legal tender, a new batch of banknotes with inset letter "A" in both the number panels, bearing the signature of Dr. Urjit R. Patel Governor, Reserve Bank of India; with the year of printing '2017' on the reverse, are being issued", a release on the official website of the apex bank said.
Here are the most important things to know about the new currency:
1. The design of the new notes is 'similar in all respects' to the ₹ 500 banknotes in Mahatma Gandhi (New) Series, which was first notified by the bank right after demonetisation on November 8, 2016.
2. The new bank notes have an inset letter 'A', as compared to the current notes, which have an inset letter 'E' and that can be seen in the two number panels at the upper-left and lower-right corners of the front side.
3. The notes also feature 'intaglio printing of Mahatma Gandhi portrait, Ashoka Pillar emblem, bleed lines, circle with ₹ 500 in the right, and the identification mark', similar to the current batch (new post-demonetisation series).
4. The signature of the current RBI governor Urjit Patel is present on the front side of the new note.
5. The logo of the Swachh Bharat Campaign is present on the back side of the new Rs 500 note issued today, as well.
The RBI had declared the old Rs 100 and Rs 500 notes as being no-longer legal tender, soon after Prime Minister Narendra Modi demonetised the economy in a surprise announcement on November 8. The new Rs 500 and Rs 2000 notes had been issued in the following months. In a notification last week, the RBI had said that there was no shortage of cash in the system, announcing that nearly 83 per cent of the economy had been remonetised.