TCS Profit Jumps by 23 Per Cent to Rs 7,340 Crore in June Quarter; Revenue Increases by 16 Per Cent
Tata  Consultancy Services (TCS), the largest software company of India, on Tuesday posted a jump of 23 per cent in consolidated net profits to Rs 7, 340 crore for the quarter ending June helped by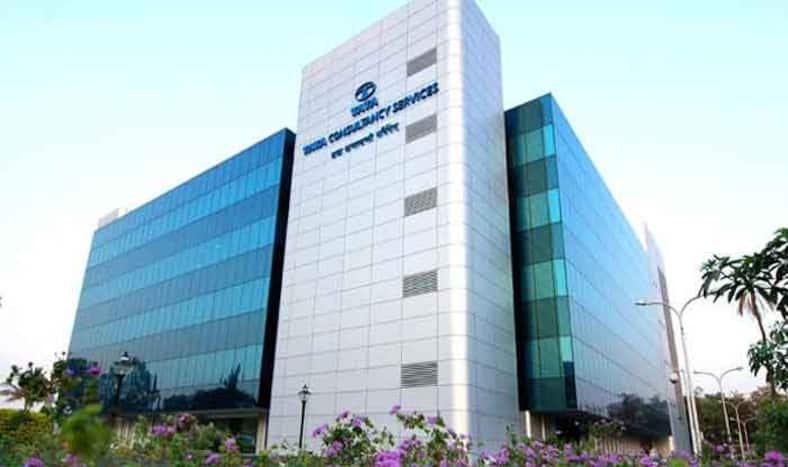 Tata  Consultancy Services (TCS), the largest software company of India, on Tuesday posted a jump of 23 per cent in consolidated net profits to Rs 7, 340 crore for the quarter ending June helped by strong growth in its banking, financial services and insurance division (BFSI).  The company registered a profit of Rs 5,945 crore in the corresponding quarter last year. According to Thomson Reuters data, analysts, on average, expected a consolidated net profit of Rs. 6,983 crore. On a sequential basis, profit has grown by 6.31 per cent. Consolidated revenue also jumped up by 15.80 per cent to Rs 34, 261 crore compared to Rs 29,584 crore in the same period last year.
BFSI vertical has shown the growth of 4.1 per cent compared to the same period last year. On a sequential basis BFSI vertical has grown by 3.7 per cent. Operating margin of the company is at 25 per cent with net cash from operations at 103.7 per cent.  The company has also announced an interim dividend of Rs 4 per share.
In a regulatory filing the company has said, North America bounced back growing 7 per cent and the growth is the highest in 12 quarters, while UK (+18.7%), Continental Europe (+18.6%), and Asia Pacific (+10.8%) led the growth. Constant currency revenue growth was registered at 9.3 per cent on YoY basis and  4.1 per cent on QoQ basis.
Rajesh Gopinathan, CEO and MD, said, in a statement filed to Bombay Stock Exchange, "We are starting the new fiscal year on a strong note, with the growth engine firing on all cylinders. Our Banking vertical recovered very nicely this quarter, while other industry verticals maintained their momentum. With a good set of wins during the quarter, a robust deal pipeline and accelerating digital demand, we are positioned well for the future."
He added, "Customers across verticals and markets are embracing our Business 4.0 thought leadership framework and accelerating their digital transformation journeys. Our contextual knowledge, full spectrum capabilities and investments in research and innovation are making us their preferred partner for their growth and transformation initiatives."