Aadhar Card Mandatory for NEET 2017, all you need to know
The use of Aadhaar for the applicants of NEET- 2017 will result in accuracy of the applicants' details.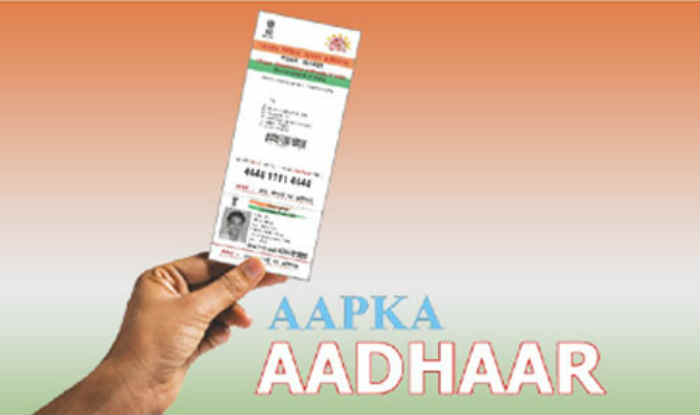 Aadhaar Card has already become one essential identification document for all. Now the candidates, who are going to apply for NEET 2017, are also required to mention the 12 digit unique identification number.
It is a mandatory document for every candidate who aspires to appear for the major examinations across the country. The twelve digit unique identification number has been made mandatory to check fraud and impersonation. Aadhaar Card could become the base for all the key examinations in a move.
The use of Aadhaar for the applicants of NEET- 2017 will result in accuracy of the applicants' details. This will also help in ascertaining identity of the applicants at the examination centres in a convenient and hassle free manner. Aadhaar obviates the need for producing multiple documents to prove one's identity. (ALSO READ: NEET 2017 Notification Released: Aadhar Card Mandatory, Eligibility Criteria modified)
For NEET 2017 online application process, applicants who are in possession of Aadhaar shall enter the twelve digit identification number, name, date of birth & gender for the purpose of his/her identity and authentication thereof.
Candidates not yet enrolled for Aadhaar, are hereby required to make application for Aadhaar enrolment in case he/she is entitled to obtain Aadhaar as per section 3 of Aadhaar Act. Such candidate may visit any Aadhaar enrolment center (list available at www.uidai.gov.in) to get enrolled for Aadhaar.
In order to facilitate such applicants who are not having Aadhaar, the CBSE has specially set up facilitation centres in each city of examination for the purpose of Aadhaar enrolment. The applicants can approach such facilitation centres who will not charge any amount from any applicant for Aadhaar enrolment.
In case Aadhaar enrolment facility is not available at the facilitation centres, the applicants should submit a request for Aadhaar enrolment. The facilitation centre will issue a registration number to such applicants. This registration number should be entered by the applicants at the time of filling online application form for NEET-2017
About Aadhaar Card: The provisions of the Aadhaar Act and Regulations under the Act have come into effect from 14th September 2016 and notifications to this effect have been published in the Official Gazette. Section 57 of the Aadhaar Act 2016 permits the use of Aadhaar number for establishing the identity of an individual for any purpose pursuant to any law or any contract to this effect.