CBSE Board Exam 2023 From Feb 15 – Class 10 Subject-Wise Preparation Tips, Passing Marks, Sample Paper Check Here
CBSE Class 10 Board Exams 2023 Preparation Tips: The CBSE Class 10 annual exams 2023 will begin with Painting, Gurung, Rai, Tamang, Sherpa, Thai papers on the first day and end with Mathematics Standard, Mathematics Basic on the last day.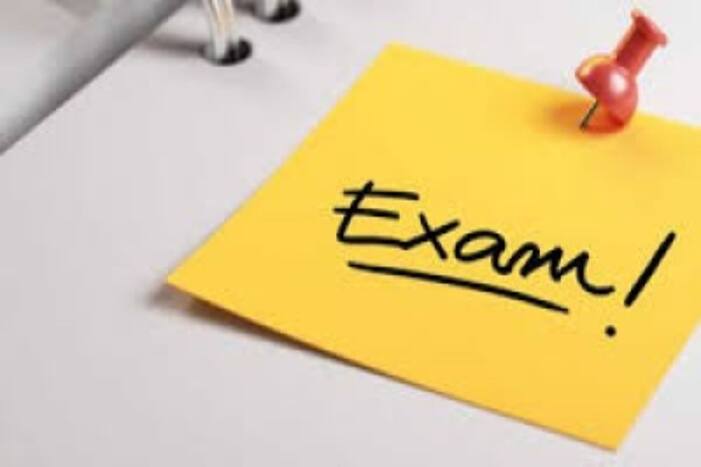 CBSE Class 10 Board Exams 2023: The Central Board of Secondary Education (CBSE) has already released the CBSE Class 10 board exam date sheet 2023 on its official website. According to the schedule released by the Board, the Class 10 exams will be conducted from February 15 to March 21, 2023.
The CBSE Class 10 annual exams 2023 will begin with Painting, Gurung, Rai, Tamang, Sherpa, Thai papers on the first day and end with Mathematics Standard, Mathematics Basic on the last day. The majority of students are nervous, but with the right CBSE class 10 preparation tips 2023, it is easy to pass the exam. So, let us talk about how to study for class 10 or how to prepare for the 10th board exam.
Before beginning, students should carefully check the CBSE Class 10 syllabus 2023 and then proceed to the CBSE Class 10 preparation tips 2023. The paper presentation is one of the most important aspects of the exam. Students must take the exam in such a way that it has an impact on the checker.
How Can I Effectively Prepare for the CBSE Class 10 Board Exam 2023?
In this article, we have provided you with some tips that will help you prepare well for the upcoming exams.
Check CBSE Class 10 Exam Pattern, Syllabus
Know your syllabus. It will assist students in understanding details such as the type of questions, the number of questions, the marking scheme, and so on. The syllabus will assist them to know thoroughly about the topics of the subjects. The CBSE class 10th exam consists of 100 marks, which are divided as follows:
Annual Board (80 Marks): Passing marks are 33 per cent  out of 80 in each subject.
Internal Assessment (20 Marks): Periodic Tests* – 10 marks each, Notebook submission- 5 marks, Subject Activities – 5 marks
Make A Timetable
One of the most important preparation steps for students is to create a study timetable for the CBSE class 10 board exam. It is difficult to achieve your goal without proper planning. Making a proper timetable and allocating equal time to each subject will assist in increasing confidence. Studying at a steady pace is preferable to aggressive study; if you are weak in any subject, try to devote more time to that subject.
Make Important Notes
Making short and handy notes is always beneficial in learning difficult things. Names, rules, formulas, and so on should be written on it. Keep an eye on them and go through them on a regular basis.
Solve Sample Papers & Previous Years' Question Papers
CBSE has released the sample question papers for the current academic year 2022-23 for students of classes 10 and 12. Solving sample papers can help boost your confidence. Solving the previous year's question paper is one of the most effective methods for preparing and analysing yourself for the exam. This step will also assist you in time management. One can keep a track of his/her problem-solving speed.
Be Calm And Composed
With just a few days left for the exams, it is essential for the students to stay calm and composed. All board exams have always had a ring of anxiety and nervousness on students. It is important that students get the right amount of sleep before the exam. Depriving oneself of sleep can result in fatigue and high-stress level with a drop in concentration level. Indulge in extracurricular activities to refresh yourself during the breaks.
Try to Avoid Using Slang/Jargon
When studying for exams, students should use simple language. These minor errors are avoidable in the examination hall. Avoid using slang because spoken and written English are not the same. This minor error can result in a loss of marks. It will also make the answer easier to understand, increasing your chances of getting a high score.
Take Short Breaks While Studying
Studying for long periods of time can be exhausting, so take short breaks in between. Interval exercises can also help you stay focused and fit during your preparation time.
Check Subject-wise Preparation Tips
CBSE 10th Maths Preparation Tips 2023
Mathematics is one of those subjects that necessitate conceptual understanding in order to achieve high grades. Practice more and more numbers of questions, and sample papers to improve your understanding and concepts. Practice Geometry, Algebra, and Mensuration first because they carry the most weight.
CBSE 10th English Preparation Tips 2023
To avoid minor errors, read and practise grammar more. Practice unseen passages because they are simple and help you score well.
CBSE Class 10 Preparation Tips 2023 for Hindi
Learn Hindi poems and poetries with its meaning. Look for the type of questions asked from it.
CBSE 10th Science Preparation Tip 2023
Theorems and direct formulas should be learned and regularly revised. You can practice diagrams too.
CBSE 10th Social Sciences Preparation Tips 2023
The broad field of social science includes history, civics, geography, and economics. As much as possible, practise map questions.
CBSE Class 10, 12 Sample Question Papers
Interested students can check and download the sample papers from the official website of the Board at cbseacademic.nic.in. Along with the sample paper the marking scheme of the board examination is also released. With the help of the CBSE Class 10 and Class 12 sample papers 2023, a candidate will know more about the board exam pattern, types of questions, marking scheme, and others.
How to Download CBSE Class 10, 12 Sample Question Papers?
Visit the official website of the Central Board of Secondary Education at cbseacademic.nic.in or cbse.gov.in.
On the homepage, go to the "Sample Question Papers" section.
Now click on SQP 2022- 2023.
Depending upon your class, click on the desired link. Click either on Class XII or Class X option.
The CBSE sample question papers for classes 10 and 12 will be displayed on the screen.
Download and take a printout of it for future reference.
CBSE Official Websites to Track
 cbseacademic.nic.in
cbse.gov.in.
cbse.nic.in
CBSE 10th, 12th Admit Card 2023
CBSE admit card 2022 Class 12 and 10 is provided separately for both regular and private students. Only private students will be able to download the CBSE admit card from the website. The regular students can collect hall tickets from their respective concerned schools. Teachers will hand over the admit card after the School Principal duly signs them. Candidates are advised to go through the official website for the latest updates.