Delhi Schools To Resume Physical Classes With 100% Capacity From April. Guidelines Here
With Covid-19 cases declining rapidly, Educational institutions in the national capital to function in full capacity from April 1, DDMA confirmed on Friday.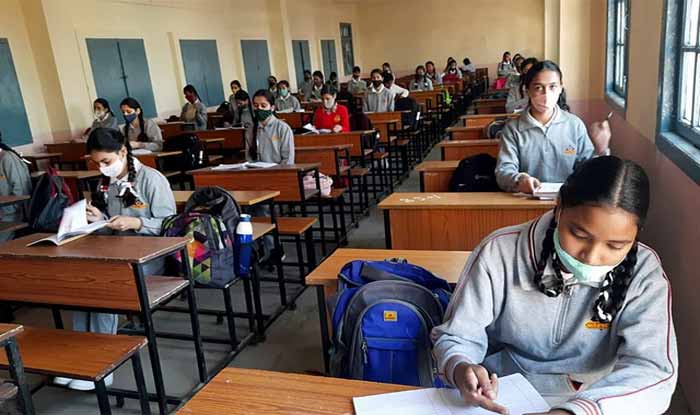 New Delhi: With Covid-19 cases declining rapidly, schools and other educational institutions in the Delhi will function in full capacity from April 1, DDMA confirmed on Friday. The schools in national capital had reopened on February 14 on a hybrid mode and as per the new guidelines issued by the DDMA, all schools in Delhi will do away with the hybrid model of classes and will resume physical classes fully for all classes starting from April 1st. It is to be noted that school authorities had been calling for an end to online classes after the covid-19 situation improved.
The Arvind Kejriwal-led Delhi government had also decided to lift all COVID-19 induced restrictions from the city. However, the government has asserted that people should continue following COVID-appropriate behaviour at public places. The decision was taken at the DDMA meeting which took place under the chairmanship of Lieutenant Governor Anil Baijal at 12.30 pm.
DDMA withdraws all restrictions as situation improves n people facing hardships due to loss of jobs

Schools to function fully offline from 1 Apr

Fines for not wearing masks reduced to Rs 500

All shud continue following Covid Appropriate Behaviour. Govt will keep strict watch

— Arvind Kejriwal (@ArvindKejriwal) February 25, 2022
The government will, however, keep a strict watch to ensure people follow COVID-19 safety measures, Chief Minister Arvind Kejriwal said.
The restrictions will remain deactivated if the national capital's positivity rate, or the number of infections every 100 tests, remains below 1 per cent.
Delhi on Friday (Feb 25) recorded 556 new Covid-19 cases, 6 deaths with a positivity rate of 1.10 per cent on Thursday. The national capital also saw 618 recoveries and currently has 2,276 active cases.