NEET-UG 2021: Supreme Court Refuses To Postpone Medical Entrance Test | Highlights
Postpone NEET-UG 2021 Plea: A three-judge bench comprising Justice AM Khanwilkar, Justice Hrishikesh Roy, and Justice CT Ravikumar will hear the matter today.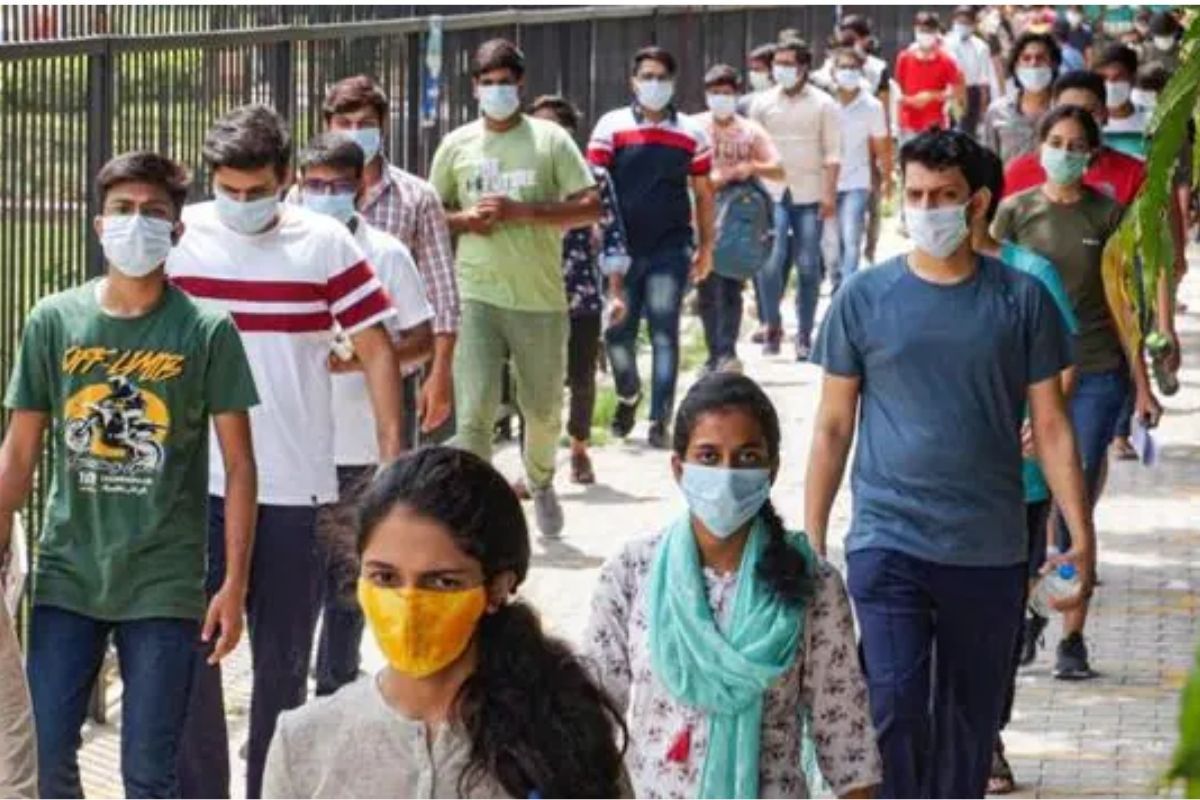 Postpone NEET-UG 2021: The Supreme Court will resume hearing on pleas seeking rescheduling of NEET-UG 2021 to a date after the declaration of the CBSE compartment/private/patrachar exams. Filed through Advocate Sumanth Nookala, the plea sought to quash the July 13 public notice scheduling National Eligibility-cum-Entrance Test (NEET)-Undergraduate exams on September 12, Sunday as being "manifestly arbitrary" and "in violation of Article 14 of the Constitution of India". Furthermore, the petitioner has urged the court that a direction may be issued for shifting the medical entrance exam to a suitable date soon after the ongoing board/other competitive exams. A three-judge bench comprising Justice AM Khanwilkar, Justice Hrishikesh Roy, and Justice CT Ravikumar will hear the matter today.
 Postpone NEET-UG 2021 Plea in Supreme Court | Here Are The Highlights
13:05 PM: "Our indulgence means we are causing strain and pain to so many students. If authority wants to do on its own its for them to decide. Please don't use our platform to push them", said the top court while refusing to direct rescheduling of NEET-UG. 
13:00 PM: "Relief claimed is to quash public notice issued scheduling NEET-UG 2021 on 12th sept. For reasons canvassed by petitioners' counsel, we are not impressed nor willing to show any indulgence to petitioners or allow them to invoke remedy under Article 32", the bench said in its order.
12: 47 PM: Supreme Court REFUSES to entertain a plea seeking directions for rescheduling of NEET UG21. Supreme Court asks Petitioners to make representation to the Competent Authorities.
12:39 PM: If the Supreme Court refuses to reschedule NEET-UG 2021, the NTA would conduct the medical entrance test on Sept 12, Sunday. The conducting body would be releasing the NEET-UG Admit Card on September 9, 2021 on  neet.nta.nic.in
12:33 PM: Considering the situation, legal experts believe that it is unlikely that NEET 2021 be postponed.
12:32 PM:  Officials in the Ministry of Education had said that changes in NEET-UG dates will defer the exam by at least 2 months due to logistical issues and may also lead to indefinite delay owing to other precariousness.
12:00 PM: Ahead of the hearing, NTA officials have reportedly asked students to focus on their preparation. Earlier while speaking to a leading portal, NTA Director-General, Vineet Joshi had stated that NEET Exam 2021 will not be postponed. "There is no direct clash of NEET with other exams, thus the medical exam will be held as scheduled next month", Joshi had said.
11:00 AM: The Supreme Court will resume hearing shortly, stay tuned.
#NEETUG21 Listed: 6/9/21 i.e. today, #CAUSELIST No.38 in #SupremeCourt to #PostponeNEETUG #CBSE also listed today at No. 36 for #Admissions #DateSheetSchedule etc
May d best decision in interest of students b taken,soon.@ActivistSukhpal#RescheduleNEETUG #CBSEprivateStudents https://t.co/Z8cEgUvvCI pic.twitter.com/zjS1bfPrq9

— SukhPal Singh Toor (@ActivistSukhpal) September 6, 2021
10:27 AM: "Definite segment of students will be affected if the exams are not rescheduled," the plea filed through Advocate Sumanth Nookala said.
09:30 AM: Students have challenged CBSE compartment and improvement exam schedule saying that they would have to appear for the NEET UG 2021 exam in the middle of their improvement, or Patrachar examinations.
09:00 AM: The apex court will hear 2 separate petitions. The petitioner has challenged the NEET exam date as well as the CBSE compartment exam schedule.
08:30 AM: Soon after the SC hearing, the NTA had said that the CBSE compartment, private and patrachar students can appear for the medical exam before declaration of their results.
08:21 AM: What Happened in Court Earlier?
On Sept 3, the Supreme Court had asked the petitioner to serve an advanced copy to the All India Council For Technical Education (AICTE). AICTE is the top technical education regulator in the country.
After hearing the submission made by the counsel representing the National Testing Agency(NTA), the three-judge bench had said, "Your grievance is other exams will commence and your result isn't declared. The relief claimed is unnecessary as authorities say you will be permitted to appear."
07:43 AM: Defending its decision to conduct exams on Sept 12, the NTA reportedly told the Supreme Court that the non-declaration of the results (of CBSE Private, Compartment, and Patrachar exams for Class XII) won't prevent medical aspirants from writing the NEET-UG exam as results are required only during the counselling, reported Jagran Josh.
07: 32 AM: Over 1400 students signed an online petition on change.org to intensify their demands.  "We request the Education Minister and the NTA to take the wise decision of postponing the NEET exam to October for the sake of students' mental stress and safety and so that every neet aspirant gets an equal chance in performing well during this tough time," the petitioner said.
07:13 AM: Last year, a similar plea was filed before the court but the SC had dismissed it (plea), saying the precious years of students "cannot be wasted" and life has to go on.
07:00 AM: On September 3, a three-judge bench comprising Justice AM Khanwilkar, Justice Hrishikesh Roy, and Justice CT Ravikumar had adjourned the hearing on the plea to Monday (September 6).