Aamir Khan's Rang De Basanti Clocks 17 Years, Netizens Hail The Patriotic Drama – Check Reactions
Aamir Khan's Rang De Basanti marked 17 years since its release and fans failed the film for its acting and storytelling on social media. - Check reactions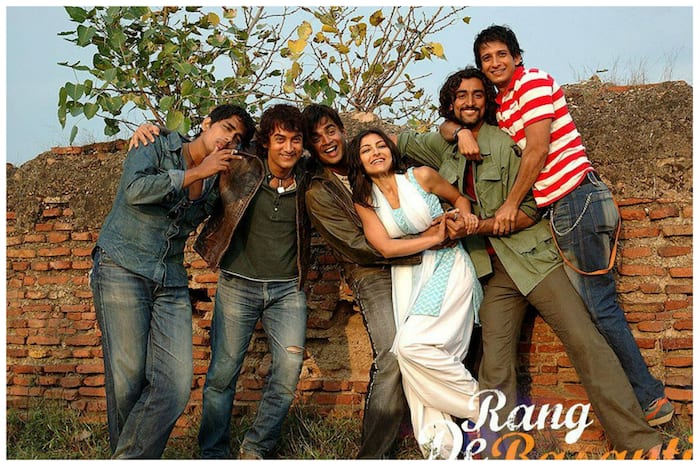 Aamir Khan's Rang De Basanti Clocks 17 Years: Aamir Khan's 2006 patriotic-drama Rang De Basanti is still spreading its colors of new age India awakening on Republic Day, 2023. Rakyesh Omprakash Mehra's path-breaking script reimagined and reinterpreted the conventional depiction of nationalism by injecting youth's zeal and emotion. It highlighted upon the impact of Gen Next on the socio-political landscape of a nation. Mehra retold the sacrifices of freedom revolutionaries Bhagat Singh, Rajguru, Chandrashekar Azad, Ramprasad Bismil and Ashfaqullah Khan. Today it marks 17 years of its huge success at the box office and hence celebrating that, fans trended the film with the hashtag #17yearsofRDB.
CHECK OUT FANS REACTION ON 17 YEARS OF RANG DE BASANTI:
Yeh film hamesa Dil pe hi rahega thanks for this #17yearsofRDBpic.twitter.com/BINBSRXMks

— Rudra Pratap (@_Rudra11) January 26, 2023
This movie gave me Goosebumps . I was crying when watched it for the first timet. It's one of the best movie I have ever saw #17yearsofRDBpic.twitter.com/iWzGupaYJC

— (@Straight_1010) January 26, 2023
After 17 years still in love with this film. It's a masterpiece ❤#17yearsofRDBpic.twitter.com/bZ7yJErzxJ

— (@NIKKI_1317) January 26, 2023
Rang De Basanti best movie thi aur hamesha rahegi ❤️❤️#17yearsofRDB pic.twitter.com/kxKBum4VMf

— Sweety_IND (@asksweety_IN) January 26, 2023
The story, the acting, the song everything is so beautiful,the message we get. Watched it more than 50 + times ❤#17yearsofRDBpic.twitter.com/mRgLpdLXCE

— (@Reverse_Scoop_7) January 26, 2023
One of the best film for me and thanks for this one #17yearsofRDBpic.twitter.com/BhDXOr2LN8

— Kripal (@Kripal1_) January 26, 2023
Released in 2006, Rang De Basanti was directed by Rakeysh Omprakash Mehra. The film stars Aamir Khan, Siddharth, R. Madhavan, Atul Kulkarni, Soha Ali Khan, Sharman Joshi, Kunal Kapoor, Waheeda Rehman and British actress Alice Patten.