Aditya Pancholi On Jiah Khan Suicide Case : We Have Been Waiting For The Trial Since The Last Four And Half Years
Sooraj Pancholi has been charged with abatement to suicide according IPC Section 306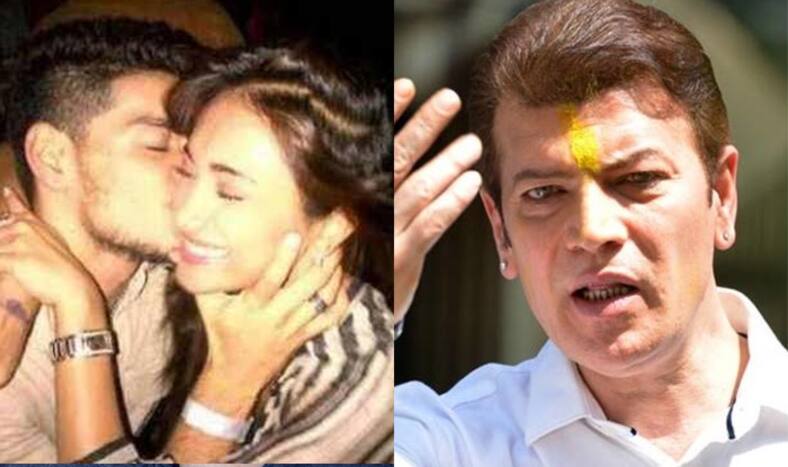 A Mumbai sessions court on Tuesday charged Sooraj Pancholi with abatement to suicide (Section 306 as per the Indian Penal Code), in the case of Jiah Khan's suicide. The actor was reportedly dating her before she was found hanging in her room at her Mumbai residence on June 3, 2013. The actress had left a suicide note in which she blamed Sooraj for ruining her life. Following the court's verdict, the media got in touch with the actor's father, Aditya Pancholi, who seemed surprisingly unperturbed. Sooraj and his father are glad with the court's decision as now they can finally go forward and fight it to achieve closure.
During a media interaction Aditya said, "We are very happy [that the trial is beginning]. We have been waiting for this day for the past four-and-a-half years. Now the real trial begins, now we will fight the actual fight. If we are guilty, Sooraj will be punished; and if we are not, then Sooraj will be set free." The trial will reportedly start on February 17. Unless charges are framed against the accused, trial cannot begin as per the law. Sooraj's father during the interaction said that the case wasn't moving forward due to Jiah's mother, Rabia. Aditya who is married to veteran actress Zarina Wahab said, "What was happening was that every time the trial was to go to the court, the complainant (Rabbiyan Khan) would go and get a stay on the trial." Reports indicate that Rabia wanted Sooraj to be charged with murder.  (ALSO READ : Jiah Khan Suicide Case: Sooraj Pancholi Charged Of Abetting Actress' Suicide; Actor Pleads Innocence)
The 52-year-old actor said that the family will now be able to find closure after 5 years. "Now what has happened is that for the first time, the accused has gone and made a petition in High Court, to expedite the trial. We want the trial to go fast and they (Rabbiyan Khan and her lawyer) had been delaying the trial," he says. "We have gone through a lot of stress, but we stood by each other, and friends from the industry like Salman (Khan) were also there for us. The trial cannot go on forever. Sooraj is a young man and he has his life ahead of him," he said. Meanwhile, on the professional front, Sooraj who made his Bollywood debut with Hero, opposite Athiya Shetty in 2015, is expected to star in Prabhudeva's next directorial venture.