live
Aryan Khan Bail Plea Hearing to Continue Tomorrow, SRK's Son To Stay In Jail Till Wednesday | Highlights
Aryan Khan Case Live Updates: Will Shah Rukh Khan's Son Walk Out of Jail? Aryan Khan's Bail Plea Hearing Begins | LIVE UPDATES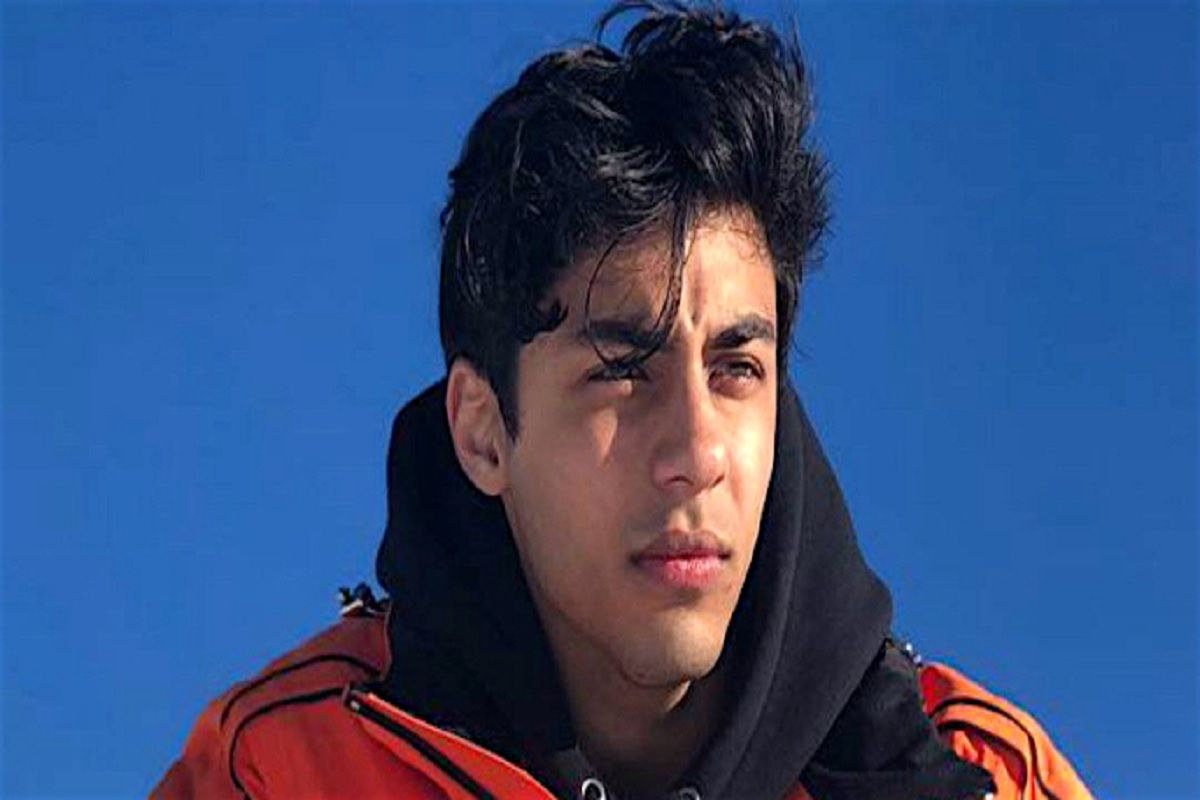 Live Updates
Aryan Khan's Bail Hearing To Continue On Wednesday, No Bail
Today

Hearing on bail application of Shah Rukh Khan's son Aryan
Khan has been adjourned for Wednesday at 2:30 pm by the Bombay High Court.

Aryan Khan's Lawyer Demands Bail

Aryan Khan's lawyer Rohatgi concluded his arguments saying, "I
respectfully submit that this case is for bail."

Rohatgi: 'No Control over What Has Been Found in Arbaaz's Shoes'

Aryan Khan's lawyer cited that case has attracted public and media attention because of Shah Rukh Khan and Gauri Khan being big personalities. He also stated that Aryan has no control over what is found in Arbaaz Merchant's shoes.

Rohatgi Tells Court 'No Question Of Conscious Possession'

Rohitgi told the court that there is no question of conscious possession. He further stated that Arbaaz is not a servant to Arbaaz and hence, he is not in control of him.

Rohatgi Refers To Supreme Court Judgement On Ragini Dwivedi
vs State Of Karnataka Case

Rohatgi said that Supreme Court granted bail to Ragini Dwivedi as no drugs were found and was arrested on a conspiracy charge.

Rohatgi: 'WhatsApp Chats Has Nothing To Do With Drugs'

Rohatgi goes on to say that Achit was not on the cruise and was arrested from his home and claimed that there is no meeting of minds between the accused. Referring to WhatsApp chats, he claimed that the chats referred to online poker. He said, "There was nothing beyond communication about Poker."

Rohatgi: 'In US, Cannabis Is Legal'

Rohatgi Says 'In the US and some parts of the world, Cannabis is
legal'.

Rohatgi: Aryan Khan Entitled To Rehab

Aryan Khan's lawyer told the court that Aryan Khan is
entitled to rehab in his arguments against NCB.

Aryan Khan: 'Not Financed Anyone For Drug Trafficking'

Aryan Khan told Bombay High Court that he did not financed
anyone for drug trafficking.

Aryan Khan Lawyer: 'No Seizure Of Mobile Phone'

Aryan's lawyer Rohatgi said that no mobile phone was seized and the mobile seizure is not even mentioned in the panchnama. Court then asked what is the basis of WhatsApp chats, to which Rohatgi respond by saying that it had nothing to do with the rave party.
Aryan Khan Bail Plea Hearing Live Updates: Bombay High Court on Tuesday will hear Bollywood superstar Shah Rukh Khan's son Aryan Khan's bail plea in the Mumbai drug case. All eyes will be on the Aryan Khan case today and the question remains the same whether or not the 23-year-old will get relief from High Court in a drugs case? Shah Rukh Khan and Gauri Khan's son Aryan Khan's bail plea was rejected by special court on October 20 in the drugs case, later extended his judicial custody in the matter till October 30. Khan approached the Bombay High Court for an urgent bail hearing.
At present, Aryan is lodged at the Arthur Road Jail along with another accused Arbaaz Merchant. Whereas, Munmun Dhamecha is at Byculla women prison. The HC will hear the trios bail appeal today. As per the latest information, Aryan Khan's bail plea has been listed at serial number 57 in the Bombay High Court. Meanwhile, the bail plea of co-accused Arbaaz Merchant has been listed at serial number 64.
Meanwhile, NCB Zonal Director Sameer Wankhede arrived in Delhi, prompting many to think that he had been summoned to the NCB headquarters due to the inquiry launched against him. However, he clarified on reaching Delhi that he had come for some other purpose. It has been reported that Sameer will attend a review meeting at the NCB headquarters in New Delhi on Tuesday.
Check all the LIVE Updates from Aryan Khan Bail Plea Hearing Here: