Bigg Boss 10 Weekend Ka Vaar 26th January 2017, Watch Full Episode Online on Voot App: Live Streaming of BB10 Episode
Get the latest details of the Bigg Boss 10 episode right here!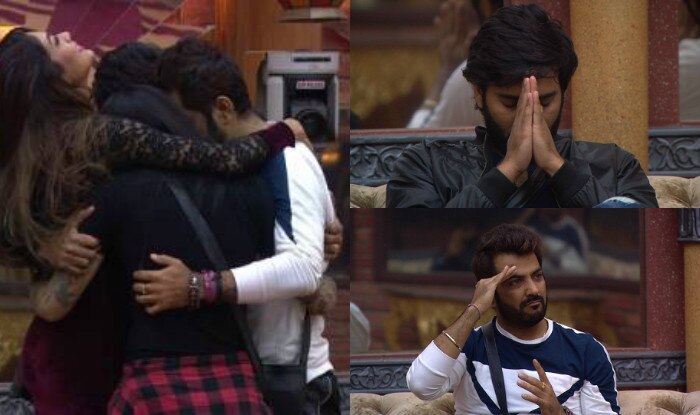 Tonight's  Bigg Boss 10 episode is a fun-loaded episode for sure! Since the Bigg Boss has announced the Bigg Boss 10 Mela, the housemates are taking all the efforts to impress the guests. Yesterday the BB 10 mela had two ex – contestants, Mandana Karimi and Nitibha Kaul as guests and the housemates did well to impress them. In today's episode, there will be three more ex-contestants who will give points to the housemates Lopa Mudra Raut, Bani J, Manveer Gurjar and Manu Punjabi according to their task. There will be entry of the guests Lokesh Kumari Sharma, Navin Prakash and Rishabh Sinha in the house.
Navin will be seen giving a task to Manveer that he should give a board to anyone whom he feels doesn't deserve to win. The board that has ''Main finalist banne ke laayak nahi hun' is given to Manu by Manveer after giving it a thought.  This will be an interesting twist as just at the end of the season there may be a rift between the best friends Manu and Manveer.
Rishabh will be seen slamming Manu on his behaviour in the house. He will call him and Manveer as ' chalk and blackboard'. He also points out that Manveer corrects all the negative things created by Manu. Now this jibe taken against Manu may affect the friendship too. Lokesh Kumari Sharma asks Bani J to point out 5 good things about Lopa. Bani praises Lopa with 5 good things and everybody go back to cheerful mood.
Also Bigg Boss makes the housemates emotional by appreciating them for their behaviour through out the Bigg Boss 10 journey. He also congratulates them for making the last task successful. The housemates get choked up and hug each other forming a circle. Let's see what happens next. To watch this live WATCH Bigg Boss 10 26th January 2017 Full Episode online here.