Ajay Devgn Has This to Say on Tanushree Dutta's Allegations
Ajay Devgn released a statement post Tanushree Dutta slammed him for working with rape accused Alok Nath.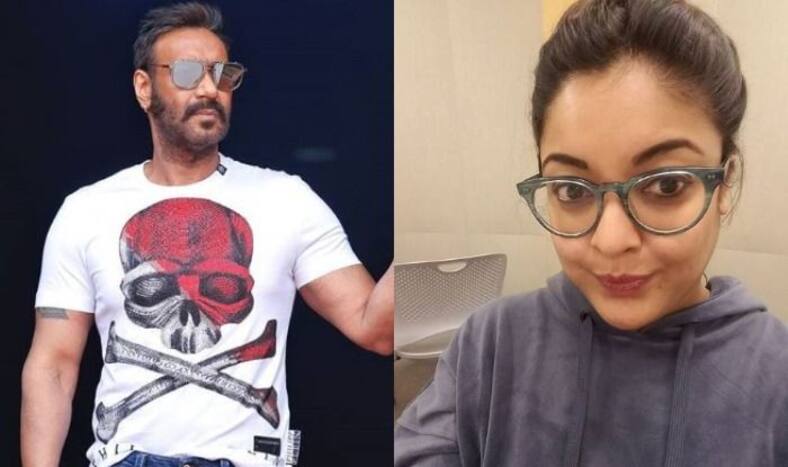 The #MeToo campaign gained limelight in India after Tanushree Dutta accused Nana Patekar of sexual misconduct in 2018. Recently, Tanushree slammed actor-producer Ajay Devgn for continuing to work with rape accused Alok Nath in the forthcoming film De De Pyaar De. Now, Ajay released a statement where he mentioned that he could not have taken the decision alone to reshoot the film.
Ajay, on Thursday, released a statement reaffirming his support to #MeToo movement. "When the entire #MeToo Movement happened, I along with many of my film industry colleagues categorically expressed that I respect every single woman at the workplace and I would not stand for any unfairness or atrocity against them. Nothing about my stand has changed," he said.
The actor, however, clarified that De De Pyaar De had completed its shooting when the allegations against Nath came out in the public domain. He said everybody in the cast had moved on to other projects and therefore it would have been impossible to arrange reshoots for the film.
Ajay said that he was not the producer of the film and therefore it would not be his call to reshoot the film.
"The decision to replace Mr Alok Nath could never have been mine alone. In this case, I would have to go with the joint-decision of the entire unit. Not to forget, I could not have brought the entire combination of actors back or put up sets again for a 40-day re-shoot because this would mean doubling the budget, which again wasn't my call to make. It would have to be the call of the makers. Had circumstances played out even slightly differently, I would have pushed for a different combination of actors. Unfortunately, this was not to be," he said.
Tanushree had said that it was possible to reshoot Nath's scenes after the allegations against him were made public, "but no, they had to keep the alleged rapist in their film and rub it on not only (accuser Vinta Nanda's) but on all our faces".
Nanda had last year accused Alok Nath of allegedly raping her nearly 19 years ago when they worked together. He denied it.
Many celebs from the Bollywood industry were accused of sexual assault post-Tanushree's claim. Others accused are Vikas Bahl, Rajat Kapoor, Kailash Kher, Rajat Kapoor among others.
Last year, Tanushree claimed that Nana Patekar had mistreated her on the sets of Horn OK Pleassss in 2008.
(With inputs from PTI)