Twinkle Khanna Treats Fans With 'Seven Pound Baby' Picture of Herself With Rajesh Khanna, Dimple Kapadia
This picture of 'seven pound baby' Twinkle Khanna with Rajesh Khanna and Dimple Kapadia cannot be missed.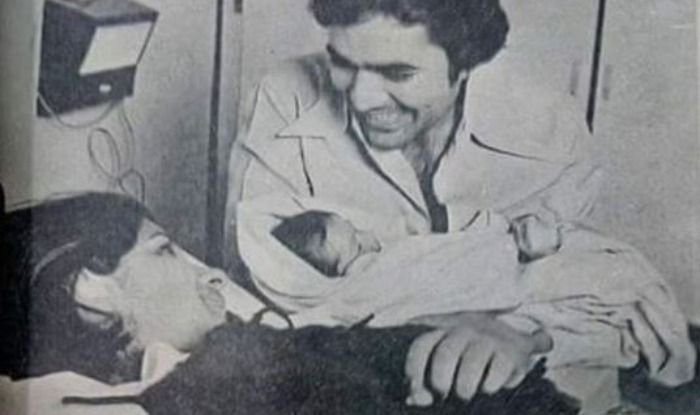 It is always a nice feeling to take out childhood pictures of yourself and just glance at it and smirk. Though one cannot recall all the childhood memories from a picture, it can surely make your day. Many celebs make the most out of social media and often treat fans with childhood pictures. Recently, Twinkle Khanna shared a baby picture of herself with her parents Rajesh Khanna and Dimple Kapadia that cannot be missed.
It was a picture taken right after she was born to the Khanna's. Sharing the picture on Instagram, she captioned it, "Treasures people find and send my way and yes even then it seems my weight was of paramount importance:) #OnceUponATime".
Check out the picture here:
A few days ago, her husband Akshay Kumar had a candid conversation with Prime Minister Narendra Modi. Sharing a glimpse of the Interview on Twitter, she captioned the video as, "I have a rather positive way of looking at this-Not only is the Prime Minister aware that I exist but he actually reads my work :)".
On the professional front, Twinkle has released three books Mrs Funnybones, The Legend Of Laxmi Prasad and Pyjamas Are Forgiving. She hs also started producing films, her last project being Pad Man which starred her husband, Akshay Kumar and Radhika Apte.