Deepika Padukone On Padmaavat: We Are Not Endorsing 'Jauhar', It Was The Most Difficult Scene To Perform
Here's what Deepika Padukone has to say on 'Jauhar being glorified'.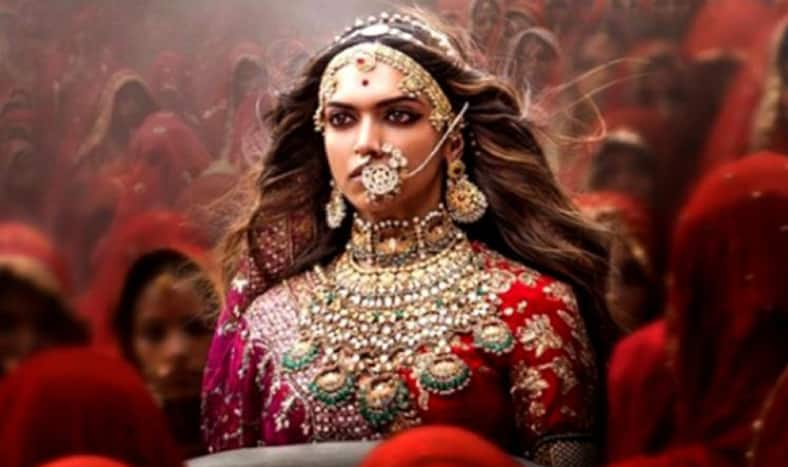 One of the most awaited films, Padmaavat, helmed by Sanjay Leela Bhansali, has released (on January 25, 2018) the film is doing wonders at the box office. However, some states continued with the ban considering the protests against the movie by the Rajput Karni Sena and other fringe groups. Amidst countless controversies, threats and tensions, the audiences streamed into theatres across the country to watch the film. While Padmaavat has gathered much appreciation, Deepika Padukone, who is one of the leads in Sanjay Leela Bhansali starrer 'Padmaavat' alongside Shahid Kapoor and Ranveer Singh, has emerged to be the most talked about celebrity for portraying the iconic Rani Padmini in the film.
Padmaavat has been getting mixed reviews from its audience. While some are impressed with Bhansali's narrative and beautiful visuals, there are some who are showering with a lot of love and appreciation for Ranveer's portrayal of Alauddin Khilji in the film and there are few others, who are of an opinion that Padmaavat glorifies the practice of 'Jauhar'. Well, Deepika has reacted to this and in a statement to DNA, she said, "Let me put things in perspective. We are not endorsing 'Jauhar'. You must see the scene/practice in context to the period in which it was shown. And when you do that, you will realise, it's so powerful. You do not feel like she is doing anything wrong. You want her to embrace the flames because she is going to be united with the man she loves." ALSO READ: What Does Shahid Kapoor Have To Say About Swara Bhasker's Anti Padmaavat Letter?
Speaking of how difficult it was her to perform a scene with no dialogue for 15 mins. She further added, "For me, it was the most difficult scene to perform. We shot it in peak summer at Film City in Mumbai. I cannot tell you how challenging it was. After every single take, I would go up to my van, have a shower, get ready for my scene and go back. With my heavy costume and jewellery, the heat was oppressive. It was such a difficult thing to execute. There is absolutely no dialogue. And when I saw the scene during the cast and crew screening, Sanjay sir, Ranveer (Singh) and I, who were sitting together, started bawling. Everyone stood up and clapped. We are part of this film, we know the story, we have been through the journey, yet it moved us." We all have to agree that it was one of the best climax scenes that we've ever seen. Watch this space for further updates.