KBC 13 August 25, 2021, Highlights: Swati Shrilekha Takes Home Rs 6,40,000; She Failed to Answer This Question
KBC 13 August 25, 2021, Highlights: Swati Shrilekha Failed to Answer This Question, Can You?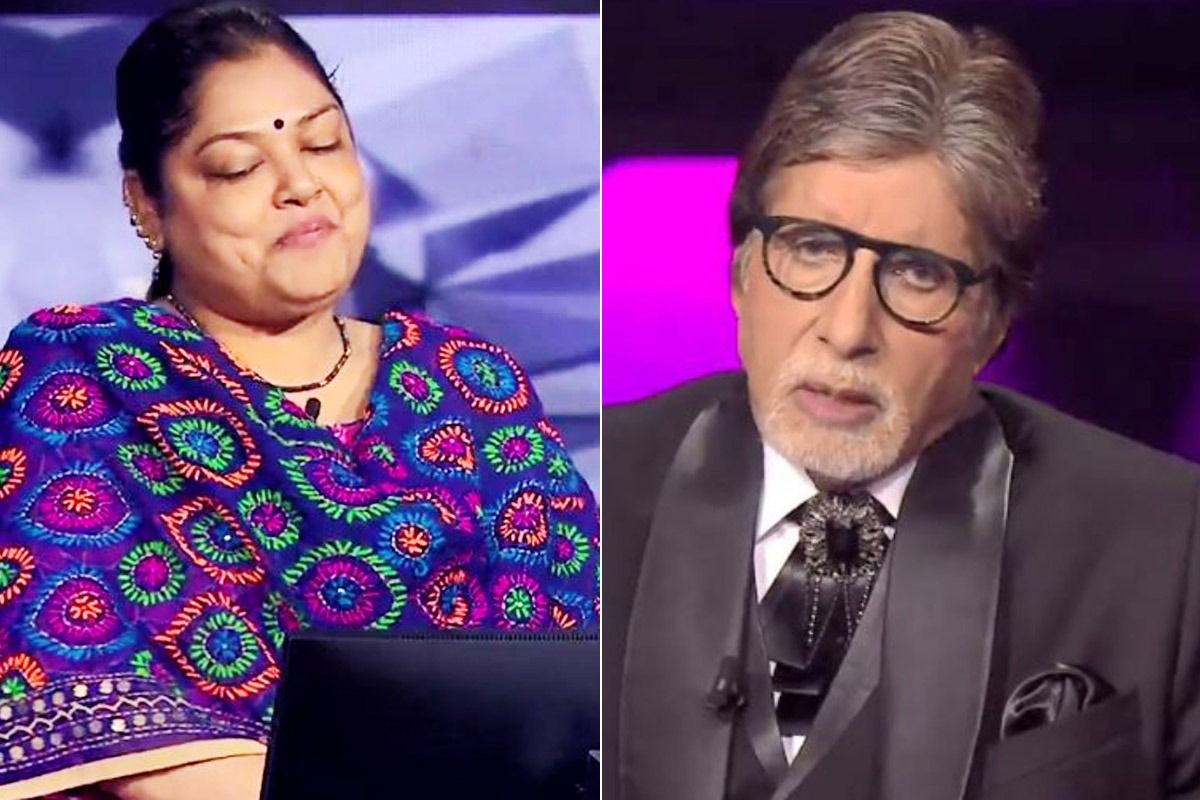 KBC 13 August 25, 2021, LIVE Episode: Swati Shrilekha is seen making her way on the hotseat of Kaun Banega Crorepati 13 as a roll-over contestant. She is a teacher and a HOD of a school from Cuttak, Odisha and said that she lives a hectic life and is also waiting for the right man to come into her life. Swati lives to enjoy life and is also a foodie and can eat samosa's day in and day out and is a shopaholic. Swati wanted to focus only on her studies when she was in college. After completing her academics, she could not get married as she wasn't financially independent. Now, she is happy, unmarried.
Check Out Questions And Answers From Tonight's Show:
Q. Which instrument is he playing in the video clip played on the screen?
A. Ektara
Q. Who Became the first Indian woman to score a hat trick in hockey in Olympic history?
A. Vandana Katariya
Q. Which Hindi film does not have a sequel?
A. Ghajini
Q. According to Dharmasutra, Brahma, Daiva, Arsha, Prajapatya are types of what?
A. Marriages
Q. In February 2021, with which country did India sign an MoU for the construction of Lalander (Shahtoot) Dam?
A. Afghanistan
Q. According to the Valmiki Ramayana, Sage Kapila burnt sixty thousand sons of which king by the fire of his eyes?
A. Sagara
Swati Shrilekha quits the show and takes home Rs. 6,40,000.
The Fastest fingers first triple test questions are:
Q. Which is the phrase that means to make a fool of someone?
A. Ullu Banana
Q. Which event in Indian history occurred first?
A. Battle of Plassey
Q. Which creature has the least number of legs?
A. crow
The next contestant who will be seen opposite Amitabh Bachchan on hotseat is Nimisha Ahirwar
Nimisha is a sub-inspector from Sagar, Madhya Pradesh. She holds an engineering degree in Electronics and Communication. She is the first woman sub-inspector of Makronia Nagar in Sagar district. Her inspiration is her father who served in the army. As a child, she'd love wearing a uniform. Nimisha's father ensured she completed her education first and become financially stable before getting married.
Along with being a sub-inspector, she also plays a role of a loving wife and caring mother at home. Nimisha teaches new trainees to work on the field, makes them aware of the laws and regular activities of the police. If needed, she also helps the policemen.
Q. Which police rank would complete the title of this game? Raja Mantri Chor __?
A. Sipahi
Q. What is the literal meaning of aasteen in the saying 'Aasteen ka saanp?
A. Sleeves
Q. The blue checkmark seen after the names of certain accounts on Facebook, Twitter, Instagram represents?
A. Verified User
Q. To which group of sportspersons is the Dronacharya Award given?
A. Coaches
Q. Which film character says 'Kaun Kambakt bardaasht karne ko peeta hai"?
A. Devdas Mukherjee
Q. Who did Kamala Haris succeed to become the first female Vice President of the USA?
A. Mike Pence
Q. Who holds the Indian national record with a timing of 50.79 seconds in the women's 400m track event?
A. Hima Das
Q. The brothers Alha and Udal, of Bundelkhand, are known for their bravery in which of these battles?
A. Battle of Mahoba
Q. 'Khulke Jeene Ka' song of Dil Bechara is shot in the capital of which country?
A. France
Q. Who was issued the patent titled 'Improvement in Telegraphy' in '1876'?
A. Alexander Melville Bell
Nimisha Ahirwar is the roll-over contestant and will be seen in tomorrow's episode. Stay tuned!