MTV Splitsvilla 8 contestant Gaurav Arora opens up about transforming into Gauri Arora
'Splitsvilla' season 8 contestant Gaurav Arora gave a shocking revelation about himself.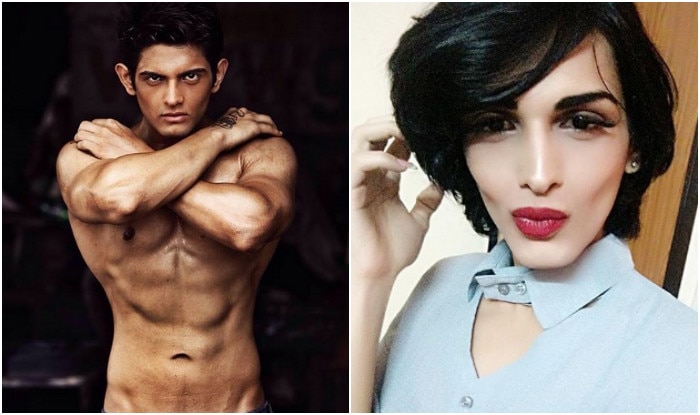 Few days back, 'Splitsvilla' season 8 contestant Gaurav Arora gave a shocking revelation about himself. Gaurav changed his life and became Gauri Arora. He already aanounced in the MTV reality show that he was a bisexual. It seems as if something spurred him to change his gender. Gaurav Arora now gauri Arora was quoted by an entertainment portal saying, "I knew I was a woman from within since my childhood. I was always attracted to men, but my fear of being rejected and subjected to prejudice in society made me suppress my true identity. So, I would end up playing football as well as with dolls. People called me chakka (transvestite)."
The heartthrob contestant Gaurav Arora from MTV Splitsvilla 8 had a huge female fan following is now himself is living like a woman. He has completely changed and even has kept a new name – Gauri Arora! According to Filmymonkey, Gaurav Arora came out with this statement, "Half of the life we care what people think of us what society think of us but trust me no one is important than yourself be who you are!!! And yea you think about society hell yeah, life is too short too think about others those are nothing to you, how does there thoughts matters. For me no one matters not a single person, no one can dominate me the more people hate me the more courage I get I love my self ?? and yea let me tell you one thing who all comments shit on my pics you just need my attention anyways it's all right God bless you all? comment shit or not nothing bothers me I don't live my life according to your comments!!!! Cheers."
Gaurav now Gauri further added saying, "We never had a conversation on this until I came out of the closet on the show. My mother dissuaded me from talking to my father as he wouldn't understand, but I didn't pay heed. He severed ties with me. I hope to reconcile with him one day. I cry sometimes as the journey has been really difficult. The medical procedure is so expensive and his support would have made a difference." It seems as Gauri's father never supported her in her entire journey from Gaurav till Gauri. "Kids laugh at me and shopkeepers mock me. Being a woman is not easy. Despite the odds, I am so proud of my decision. I have never felt as strong as a man as I feel now as a woman. I also want my story to reach out to maximum people and inspire those who are battling this struggle," he adds.
Subscribe Now
Enroll for our free updates