Parineeti Chopra Finally Shares Her Thoughts on Namaste England Co-Star Arjun Kapoor's Dadi Playing Matchmaker
Arjun's grandmother had seen their chemistry while watching Namaste England trailer.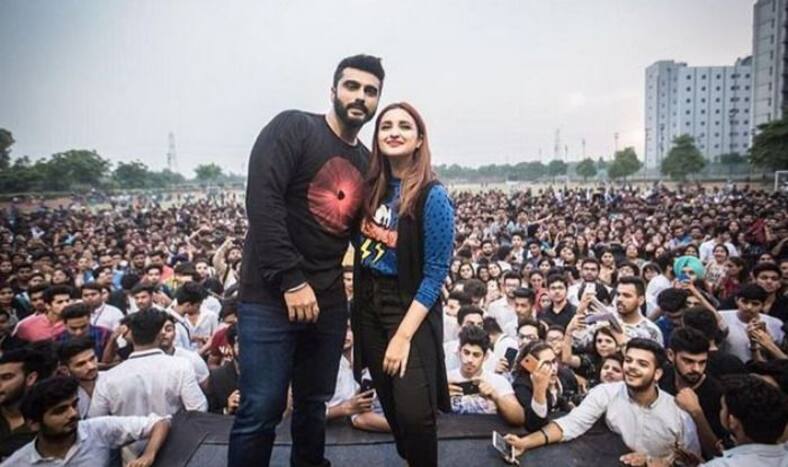 Actor Arjun Kapoor had last month revealed how his grandmother Nirmal Kapoor had sent him a message on his birthday to wish him and also tell him that she wants him to get married, and not only that, but that she has found the perfect girl for him to marry. The girl in question was none other than his Namaste England co-star Parineeti Chopra, who his grandmother said looks best with him onscreen.
During an interview with Bombay Times, Arjun said that his grandmother, who had watched the trailer of Namaste England, told him that from all his co-stars, he looked best when paired with Parineeti, and that she would make the perfect bride for him.
Now Parineeti has also shared her thoughts about the matchmaking that Nirmal has done, telling Bollywood Life that it was very sweet of her, and when asked about it, she said literally everything has been said about it. She even shared a picture about her friendship with Arjun.
"It was a very sweet thing his dadi said, because she felt we both look good together. The chemistry between us was very good and believable. The love and friendship we have towards each other is really honest and pure," Parineeti said.
"I'm sure he's worked with a lot of industry people. I've also worked with a lot of industry people, and any kind of falseness or negativity around me I am very quick to see it and react to it. He's very immune to it, or he has the strength to deal with it, which is why I respect him a lot for it. To find a really honest friend in all of that I just value it a lot, and the respect I have for him just transfers on screen.
"So when people like our family members see us together on screen, they react to it positively. It's like they forget we are both actors and genuinely believe that the two of us are in love. It's a positive feeling," she added.
Arjun and Parineeti made their Bollywood debut together in Yash Raj Films' Ishaqzaade. The movie was released on May 11, 2012 and did very well.