PK movie review: Aamir Khan and Anushka Sharma share adorable chemistry on screen
Aamir Khan and Anushka Sharma starrer PK is in a class of its own.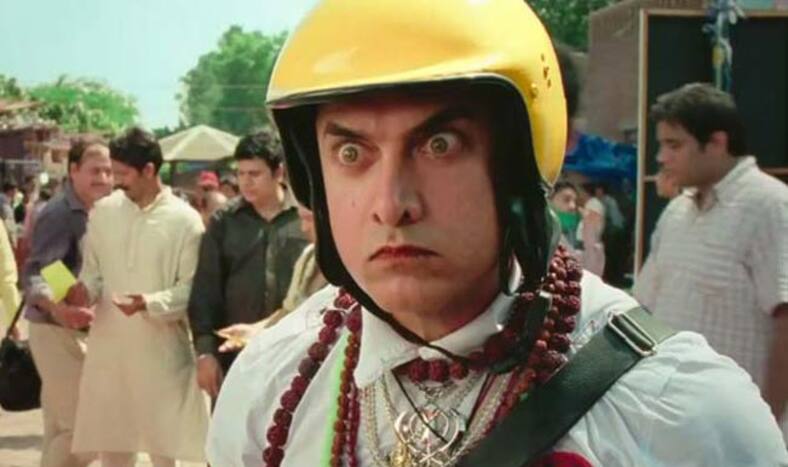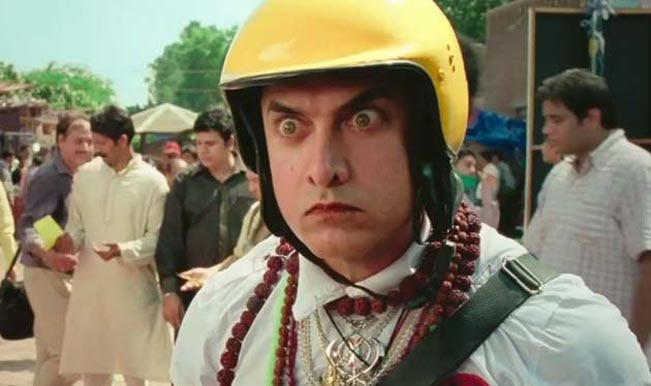 Aamir Khan and Anushka Sharma starrer PK is in a class of its own, to say the least. Rajkumar Hirani has exceeded what expectations we have from him and a film that has Aamir Khan's Perfectionist angle beyond the horizon of what we thought could be done. The film has been nurtured over a long time and it shows when you enjoy each scene in the movie.
PK stars Aamir Khan as PK, Anushka Sharma as Jaggu or Jaggat Janani, Sushant Singh Rajput, Sanjay Dutt as Bhairon Singh, Boman Irani and Saurabh Shukla. PK is directed by Rajkumar Hirani, produced by Rajkumar Hirani, Vidhu Vinod Chopra and Siddharth Roy Kapur and the film has been written by Rajkumar Hirani along with Abhijat Joshi of 3 Idiots and Lage Raho Munna Bhai fame. The film runs a little over two and half hours at 153 minutes of running time. (Read: PK Music Review)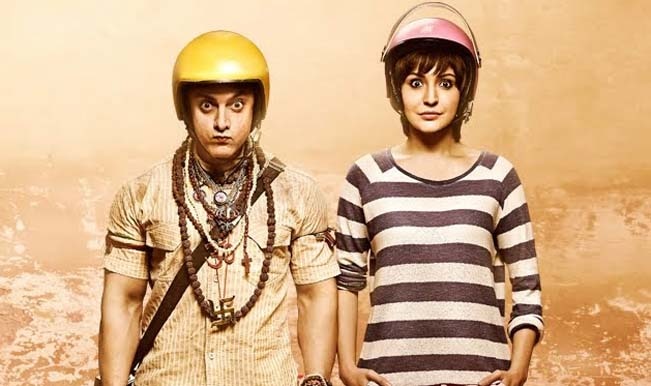 The actors have done a fantastic job at being convincing in their roles. Aamir Khan is without a doubt the highlight of PK as he elegantly and brilliantly gives a well-conditioned role to remember as he plays on your minds with his interpretation and voicing his thought with his face and actions. The reality of PK's character is sure to leave you astonished given the well-executed role by Aamir Khan. Anushka Sharma as a curious journalist is great while her friendly chemistry with Aamir Khan is amusing and captivating. (Read: Sachin Tendulkar at special screening of PK- In pics)
Anushka Sharma is an aspiring journalist who befriends a strange friend when she meets PK and the budding friendship is captivating. Aamir Khan's dialogues in Bhojpuri and Saurabh Shukla as the self-proclaimed Godman are what you should look out for in the film. Boman Irani might not have time on his side in the film but his acting prowess and well-placed role is the link that joins the events in the film to real life scenarios. Sanjay Dutt plays an even shorter role but a memorable one as Bhairon Singh. Sushant Singh Rajput seems to have been underused in PK but he does justice to his role in the film. (Read: PK will release in 5000 screens)
PK can be watched with the family as you enjoy the comedy and let the drama develop while wondering why the film is called PK. If you have seen the dialogue promos or any promotional clipping that you might have a better idea about what or who is PK. (Watch: Aamir Khan's Bhojpuri accent in PK)
What or who is God? The film revolves around this question and watching the film will force you to think about what we consider holy and beyond understanding, is it real or just a prank played by influential people long time ago and to further twist the fabric of history to suit their needs. Here have been films in the past and the recent past as well like OMG – Oh My God! (2012) that have brushed the topic but they have received more flak than accolades.
The same issue has been presented in a wonderfully different manner by Rajkumar Hirani with a bit of mockery and sarcasm but he has managed not crossed over to blasphemy which angers the deeply pious folk in the world. In an age of predictable plots, the end manages to keep on the edge of your seat and very few, if at all any of us, would have been able to foresee the end.
The film begins with Anushka Sharma aka Jaggu who is studying journalism in the romantic city of Bruges in Belgium. She returns to India after her journalism course has finished and that's when she meets Aamir Khan aka PK. PK quite simply has an out-of-the-world view of things but there are deep underlying thoughts put in to the seemingly humorous and satirical scenes involving PK. The scenes have been shot at various locations giving us the visual treat of exotic as well as the regular sites we see.
Jaggu is intrigued by PK's view on life and things in general so she joins him in his quest to answer the questions no one seems to be asking. PK is a Rubik's Cube who can definitely be solved but solving the puzzle requires an ability to envision things before they happen which we lack. Jaggu's curiosity in PK itself raises many multi-levelled questions which are stacked like a Russian doll.
PK will constantly blow your sub-plots forming in your head as it never gets boring while the several layers unravel themselves. The film will make you laugh but also think about matters that we so easily ignore by shrugging our shoulders but are relevant to us.
Don't miss the film thinking about all the thinking you have to do and go for the no-brainer masala flick because the concepts are dealt with in a fun and playful way so that the message is passed on without making the audience yawn or leave them scratching their heads. There are two stories that fade in and out keeping the mystery alive throughout the film.
PK has seven songs composed by Shantanu Moitra, Ankit Tiwari and the Ajay-Atul duo. Swanand Kirkire, Amitabh Varma and Manoj Muntashir are the lyricists for the songs in PK. The songs have been sung by Sonu Nigam, Shreya Ghoshal, Shaan, Ankit Tiwari and Swaroop Khan.
Rating – ****