Ranveer Singh Hits His Career's Fastest 100 Crore With Padmaavat; Actor Feels 'Fulfilled', 'Humbled'!
Ranveer Singh hits a new high with Padmaavat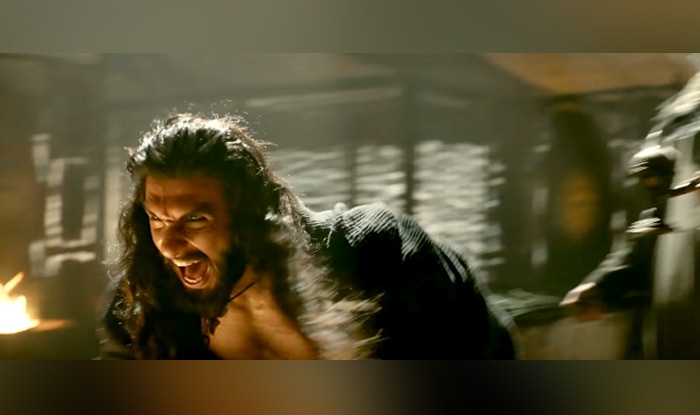 Padmaavat will always be special for Ranveer Singh. Not only because the film has opened to such massive response after overcoming all the controversies and delays. Not only because this is the first time played an anti-hero onscreen. Not only because it has crossed the 100 crore mark in just four days but also because with this feat, Ranveer Singh has also made a career record! This is his fastest 100 crore, making Ranveer the only young star to record this incredible achievement.
While good word flows in for the film, the actors's performance as the merciless Khilji in Padmaavat is being appreciated. He is one of the best things in the film and right from his look, to his mannerisms, to his performance in the song Khalibali, has been a treat for the audience. 'Outstanding' and 'path-breaking' are just few of the terms being used to describe Ranveer's performance. There is no doubt that the actor has given Bollywood one of its most iconic villains that will be remembered for generations to come. Add to it the numbers at the cash counters! ALSO READ: Shahid Kapoor Reacts To Swara Bhasker's Open Letter To Sanjay Leela Bhansali On Padmaavat
He delivered his career best opening day on Thursday (19 crore), his biggest single day collection ever (32 crore on Republic Day) and now Ranveer has delivered his fastest 100 crore in just four days (the total collection of the film now stands a staggering 114 crore nett). For a lovable hero like Ranveer, who has had audiences' heart with his boy next door roles, to take the plunge and play a cruel anti-hero must have been a huge gamble. About his huge success, Ranveer said, "As an artist I feel fulfilled. Honestly, it's a relief to be validated in this way. It's overwhelming and humbling to witness the kind of reaction that the film and my performance has received," he signed off.