Revealed! Why Sangeeta Bijlani called off marriage with Salman Khan
Salman & Sangeeta were planning to tie a knot on 27 May 1994, but suddenly the event was called off.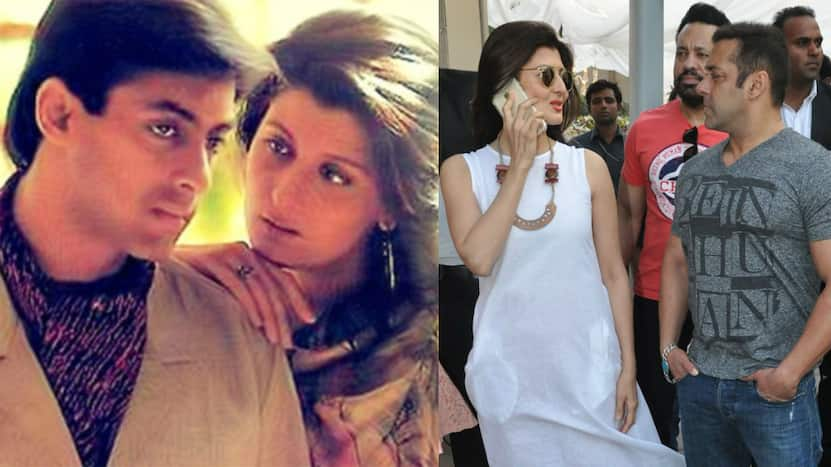 Emraan Hashmi's most debated film Azhar has been making rounds of news for some time now. The sports biopic is said to based on the life of former Indian cricketer Mohammed Azharuddin! The former captain's life was full of controversies; be it his involvement in match fixing or his extra marital affairs. However, with Azhar, Tony Dsouza will reprise his debatable life on the silver screen. (ALSO READ: Ex-lovers Salman Khan and Sangeeta Bijlani are planning to reunite?)
Besides, his controversial career, Azhar's noted affair with Bollywood actress Sangeeta Bijlani had brought him to media glare. He divorced his first wife Naureen to marry the glamorous actress. Unfortunately, the marriage didn't last long and they headed for splitsville too. Post divorce, Sangeeta was back into the media circuit and was seen getting close to her former boyfriend, Salman Khan, who is a good friend too.
Yes, Salman and Sangeeta's affair was a noted one. The two were madly in love with each other and were planning to get married too. Although, Salman's love life has always been in news, he was quite serious about the actress. She was the first women ever he wanted to settle down with. But, things didn't go as planned for them and much to everyone's surprise they drifted apart. (ALSO READ: Salman Khan got help from his ex-girlfriend)
Salman's biography Being Salman penned by Jasim Khan states that the two had finalized their wedding dates too. Salman & Sangeeta were planning to tie a knot on 27 May 1994, but suddenly the event was called off. All the wedding preparations were stalled midway. Reports claim that Sangeeta was apparently upset with Salman and hence decided not to marry him.
The superstar had cheated upon her and was getting closer to Somi Ali. Somi was smitten by Salman and wanted to marry him. A very disheartened Sangeeta decided to call off her marriage after finding out about their secret association. She was upset with Salman's infidelity and even confessed in an interview (later on) that he is not worth marrying. (ALSO READ: Salman Khan's rumoured engagement with Iulia Vantur: 5 times Sallu almost got married!)
Salman had confessed the same while speaking to Karan Johar in Coffee With Karan. He revealed that his marriage was called off after his fiancée had caught him cheating upon her. After parting ways with the superstar, Sangeeta met Mohammed Azharruddin and fell for him. The two got married in 1996 and got divorced in 2010.
 The irony is, today, both Salman Khan & Sangeeta Bijlani are single.