Shah Rukh Khan Heaps Praise on Deepika Padukone's Pathaan Fight Scene: 'Sexiest Action Scene…'
Shah Rukh Khan recently praised Deepika Padukone's Pathaan fight scene and called it the 'sexiest action scene'.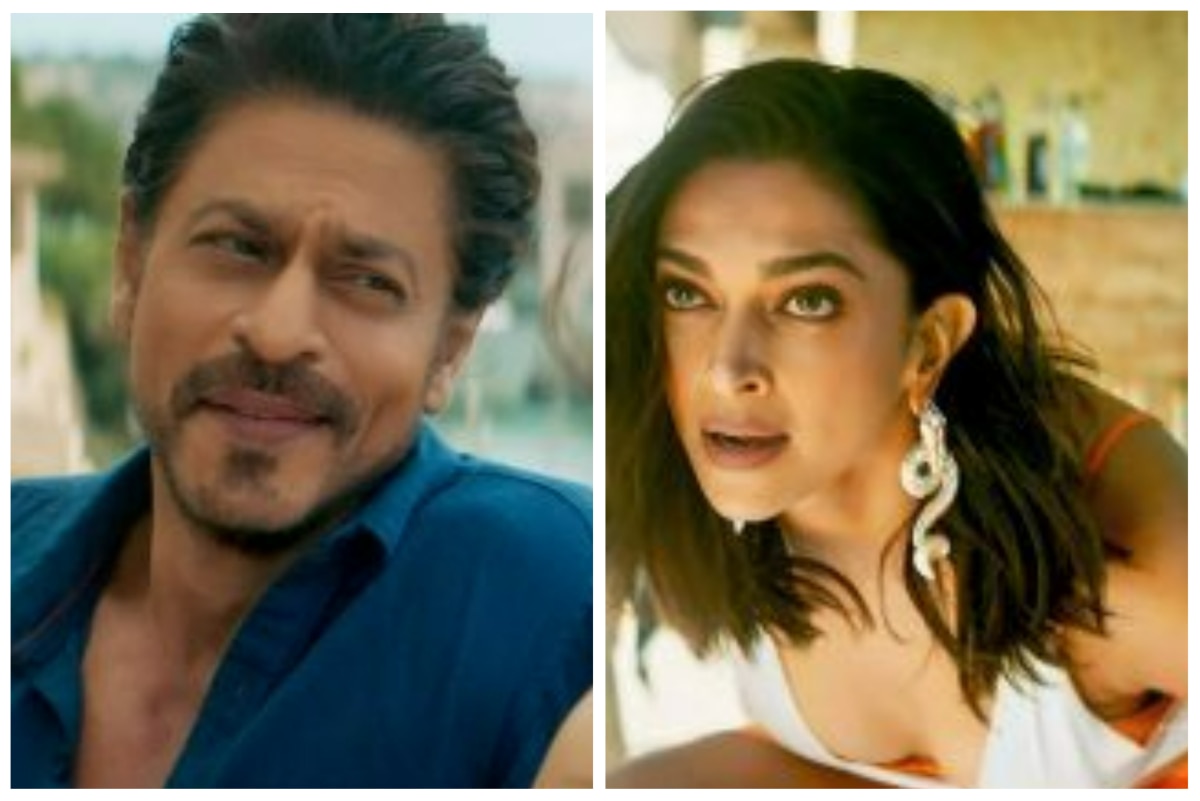 SRK Heaps Praise on Deepika's Pathaan Fight Scene: Shah Rukh Khan recently lauded his co-star Deepika Padukone's fight scene in Pathaan. The Sidharth Anand directorial is all set to surpass the Rs 55o Crore mark at the Indian box office. The YRF spy-actioner has become the biggest hit of Shah Rukh's career as it will soon be past the Rs 850 Crore mark worldwide. The film is a part of Aditya Chopra's spy universe and is interlinked to Hrithik Roshan's War and Salman Khan starrer upcoming Tiger 3. Salman even has an extended cameo in Pathaan. While Ashutosh Rana from War has reprised his character of Colonel Luthra in the espionage thriller. At a recent press event, post the film's monstrous success, SRK heaped praise on Deepika for her 'sexiest action scene' in Pathaan.
SHAH RUKH KHAN PRAISES DEEPIKA PADUKONE'S SEXIEST FIGHT SCENE
The actor said, "Many people have seen it already and it's also in the trailer where Deepika jumps onto someone, flips him, drops him to the floor and hits him, I wish she did that with me. I'm jealous of that guy for being so close to someone so beautiful. If it were me, I would have said 'hit me more, hit me more'." He concluded by saying, "If I may say so, I think it's one of the sexiest action scenes that I have seen." Apart from the slick-action, VFX, serene locations of Spain, Shah-Rukh Deepika's chemistry was also hailed by fans. Their on-screen pairing, especially in Besharam Rang and Jhoome Jo Pathaan has set the screens ablaze.
Pathaan also stars John Abraham as the antagonist and Dimple Kapadia is in a crucial role in the movie.
For more updates on Shah Rukh Khan, Deepika Padukone and Pathaan, check out this space at India.com.