Shah Rukh Khan reveals son Aryan's Bollywood plans and it will take you by surprise!
Aryan's Bollywood plans are not what you expect it to be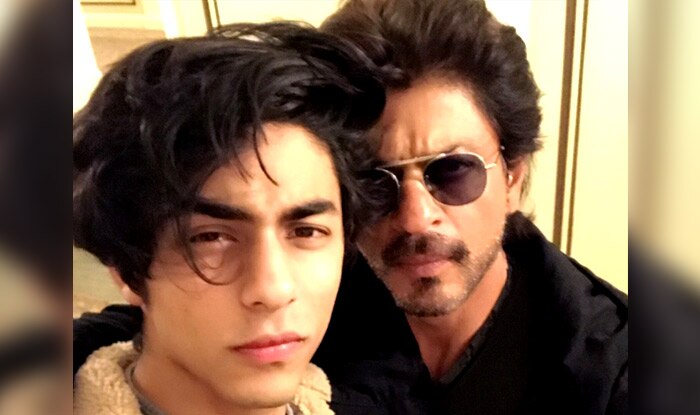 Jhanvi Kapoor, Sara Ali Khan, Ahan Shetty are some of the star kids who have been in the news since quite sometime since they are all set to make their big Bollywood debut very soon. However, not much is known about Shah Rukh Khan's son Aryan's Bollywood plans. While everyone expects him to follow papa's footsteps and be in front of the camera, but SRK's recent revelations on Aryan's debut will surprise you.
In a recent interview with India Today, Shah Rukh revealed that Aryan doesn't want to act. Instead he wants to be behind the camera. "My son wants to learn how to make films, so he is working at USC (USC School Of Cinematic Arts in California) for four years, and that was his thought, I never told him," said SRK.
In fact, Aryan for the first time visited a film set to learn the lighting from the cinematographers. "I have not called him on my sets. The first time in his life he came on my sets now was about two months back to learn lighting from the cinematographers. He wants to learn how to make films. He writes a bit, which is nice," added the Raees actor. ALSO READ: Shah Rukh Khan's cameo in Salman Khan's Tubelight is NOT a publicty gimmick and other big revelations by Kabir Khan
As for SRK's daughter Suhana, she wants to act. "My daughter wants to act. But I have a small simple rule in my house. You need to be minimal qualification of a graduate before you think of coming and learning from anywhere. So you go out, do some theatre, finish your schooling, finish your college, as it is called in India and then study for a couple of two years about acting," said Shah Rukh.
But SRK doesn't want her to give it to her easy even if he can. He wants Suhana to prove her worth as an actor. SRK adds, "Bringing them on a set and saying this is Shah Rukh Khan's daughter, I think she will learn less life lessons, because they will treat her like a star's daughter. And I don't think that's cool. I think she should just go, be treated normally in school, college, by teachers. I would like her to go and prove her worth as an actor."
Shah Rukh also feels that Suhana is a great actor. "I think she is a good actor. I think she is really a great actor. She likes it. If the passion is retained in the next two to three years, it's great," adds SRK.
While we knew about Suhana's plans, we are quite surprised to know Aryan's Bollywood aspirations. Mutual thoughts?