Shahid Kapoor Reacts To Swara Bhasker's Open Letter To Sanjay Leela Bhansali On Padmaavat
Padmaavat is doing wonders at the box office.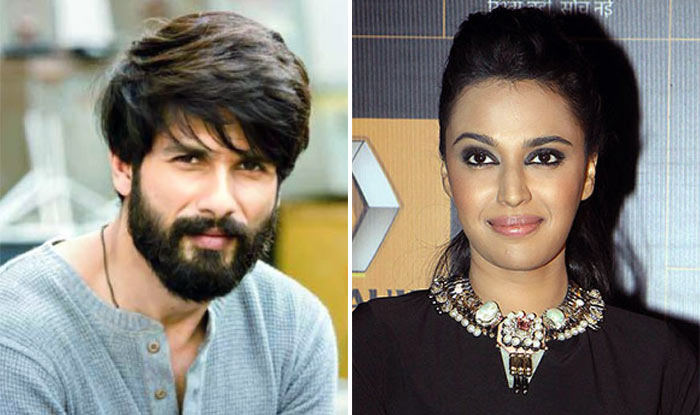 After numerous controversies, Sanjay Leela Bhansali's magnum opus Padmaavat has finally hit the silver screen on January 25, 2018 and is doing wonders at the box office. Amidst controversies and threats, the audiences streamed into theatres across the country to watch the film. Padmaavat has gathered much appreciation, especially it's leading actors Shahid Kapoor, Deepika Padukone and Ranveer Singh for the portrayal of their respective characters in the film. However, some states continued with the ban considering the protests against the movie by the Rajput Karni Sena and other fringe groups.
Padmaavat has been getting mixed reviews from its audience. While some are impressed with Bhansali's narrative, there are some who are showering with a lot of love and appreciation for Ranveer's portrayal of Alauddin Khilji in the film. and there are few others who are of an opinion that Padmaavat glorifies the practice of 'Jauhar'. Bollywood actress Swara Bhasker is one of them, who believes that Bhansali's film has chosen to glamourise 'Jauhar' in his film. Just earlier today, we had reported that the actress highlighted the same in an open letter written for 'The Wire'. In a scathing comment on "Padmaavat", Swara has said that she felt like a "vagina only" after watching the Sanjay Leela Bhansali directorial. The open letter went immediately viral. ALSO READ: Ranveer Singh: I Was Apprehensive About Taking Up The Role Of Alauddin Khilji
Just as always, some share the same opinion as Swara, while others are trolling the actress on social media. Meanwhile, Shahid Kapoor, who essayed the character of Maharawal Ratan Singh in the film, reacted to Swara's open letter to Bhansali for Padmaavat. The actor was quoted by Navbharat Times as saying, "Yes, I have come to know that Swara has written a letter, but honestly, I have not yet read it yet, the letter is quite long and we are all really busy. I do not know what her issue is, maybe whatever issue she has is with Sanjay Sir."
He further added, "I would say that this time is not for such things, Padmaavat has been representing the whole film industry. It is also representing freedom of expression and freedom of speech. It has been really difficult to make this film reach the audience. When the entire film fraternity is standing with us, in such a situation this open letter looks a bit awkward. But she has written about her personal opinion, and everyone has the right to have one." What do you think about this? share your thoughts in the comment section below. Watch this space for further updates.